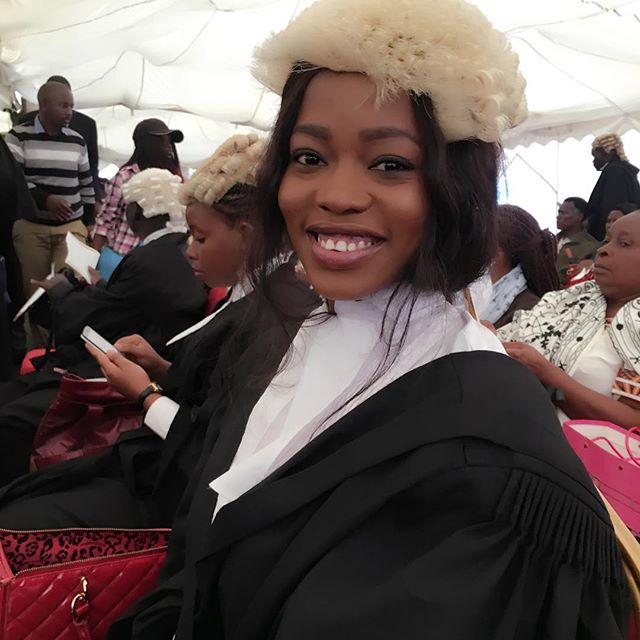 Corazon Kwamboka is the new Advocate in town
Most of you usually think that most of the socialiates are not learned, Corazon Kwamboka has proven you all wrong has she is a true bona fide example of 'beauty with brains' as she instigated in her post saying that "beauty without brain is like a masterpiece drawn on a napkin".
As education is concerned, Corazon Kwamboka is the most educated socialite in Kenya, I only hope that other socialites sees this as a challenge.
Congratulations are in order from Biggest KAKA to you Corazon Kwamboka, keep slaying!