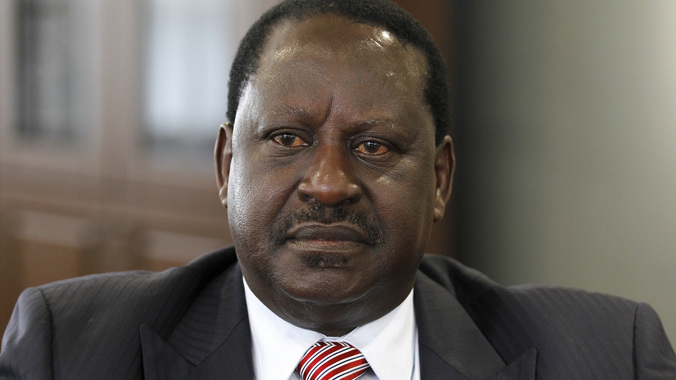 Viral Video Everyone Is Talking About!I Swear You Have Never Seen Raila Odinga this Angry!
I swear you have never seen Raila Odinga this angry! The CORD leader has been captured in this viral video that everyone is talking about.
Raila Odinga must have been agitated by something very grave that he could not be calm anymore.
Even his security detail was scared when he turned back to look after them. He was speaking but the words that came out could not be heard!
This video comes out days after Karachuonyo MP James Rege differed with CORD leader Raila Odinga over whether Opposition MPs should work with the Jubilee administration.
The MP has also dared ODM to kick him out, saying he would work with Jubilee in the interest of his constituents. "I respect my party leader but if working with Jubilee to seek resources to implement projects in my constituency amounts to disloyalty, then they are free to expel me so that I seek re-election.
I will still go back to Karachuonyo and get re-elected on a ticket of another party," he added
Video Courtesy: