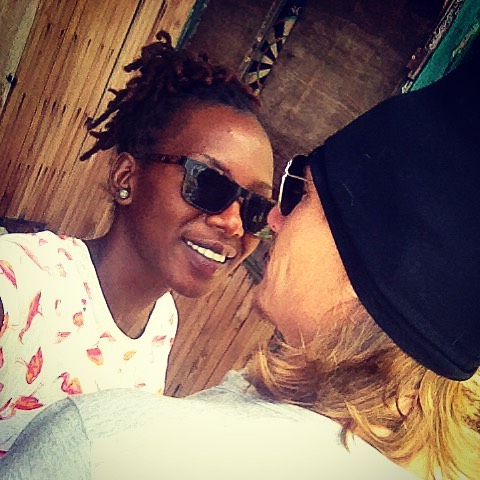 men, this is how you treat your ladies. Woman gets spoiled by her mzungu bae on her birthday(Video)
It's a stereotype that most Kenyan men are considered unromantic and there might be an extent of truth to this because nowadays our Kenyan ladies usually opt to get married either by Nigerian ogas or wazungus rather than settling down with their fellow Kenyans.
"In your arms I can still feel the way you want me… when you hold me I can still hear the words you whispered, when you told me I can stay right here forever in your arms And there ain't no way– I'm lettin' you go now And there ain't no way– and there ain't no how I'll never see that day…."  Smilesbeck one wrote this to her husband, Digga
This is purely a fairy tale that one Kenyan lady is living with her mzungu husband who looks like a rock star that would make many women jealous. Smilesbeck is really in love with her man and she couldn't keep it to herself how much she loves Digga(her husband's name) and she did an exclusive video in bed thanking her man and how romantic he is after he brought her breakfast in bed and even remembered her birthday(that's what Kenyan men are notorious in, forgetting birthdays).
Check out the romantic video that will make you go aww! even if you don't want to