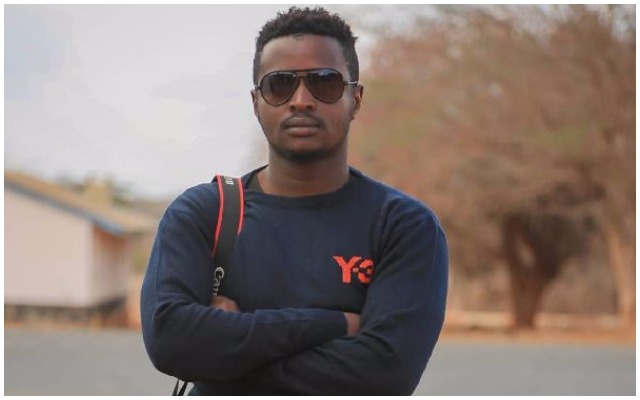 Get to know who Safe Joe really is
Born in Dagorreti corner (then a slum), Joseph Mugweru Wanja aka Safe Joe grew up in a number of places including, Githurai 45, Kaptagat (Eldoret) and Langas (Eldoret). He was brought up by a single mum who later passed on, in 2009, while he was in form three.
Joseph currently works in Eldoret as a music producer and a sound engineer offering mastering, editing, mixing and recording services. Joe is addicted to all things music – seeing talent grow and creating great work.
"I am inspired by other people's stories as well as my past, which keeps me going each and every day," says Joe. When he is not spending overnights in the studio, Joe loves travelling and watching movies. Joseph believes for one to be his own boss, it takes a combination of dedication, sacrifice, hardwork, discipline, self-drive and perseverance. The Eldoret audition was part of his growth process. His business idea is to open up a recording label that will enable artists to earn what they deserve from their art, and also offer employment to the talented youth with no jobs. The employment bit will be brought about by the different dockets that will be available in his recording label, an area that has not been explored as much in Kenya.
If he wins the Ksh.5 million, he will buy equipment for his company, focus on marketing of the company and artists, which includes developing an app that is currently being built, to sell music to people in the diaspora. This will help people realize their dreams and give them exposure.
He recognizes that many young people are going through the same struggles that he has. He wants to show them that everything is possible and that by being on BLAZE BYOB TV Show, young people will draw motivation from his story.
Via blaze.co.ke