Top 10 best music bands in Africa
It took me two months to come up with this list of who are the most highly sought-after bands and music groups in Africa. I guess as well as why they are popular and which group has continental supporters and fans -not only from their countries of origin. So after a long 60 days of research, these are the list of music bands regardless of their genre, that are the top in Africa. Music has been and will forever be a universal language that every person understands regardless of the race, creed or age. Even if sometimes you might not understand what the other person is saying through his/her music, the rhythm, the beat and the flow of the words in the music will make you feel as if you know what the music in question is really talking about. That's the power of music, it can change the whole world as we know it and it has so far helped many people from diverse backgrounds achieve worldwide acclaim, even be regarded as gods and legendary pop music artistes like Elvis Presley, Michael Jackson and The Beatles' lead singer, John Lennon can attest to that.
Through music, they attained immortality even if they are dead and gone because they will certainly not be forgotten.
In the late 19th century, African music wasn't as highly regarded and accepted in the world as it is today, because most of the songs were traditional and culturally oriented to solely suit Africans exclusively but now that we are in the 21st century, everything has come full circle and we see emerging artistes from different countries and diverse backgrounds that are producing music for a global market. From African legends; Zimbabwean Oliver "Tuku" Mtukudzi, South African Lucky Dube, Nigerian Femi Kuti, Kenyan Eric Wainaina and Salif Keita from Mali, we have proof that music has come of age in Africa and they have paved the way for new artistes to shine in their respective industries. That being said, these are the top ten bands that are the best in Africa.
Goodlyfe Crew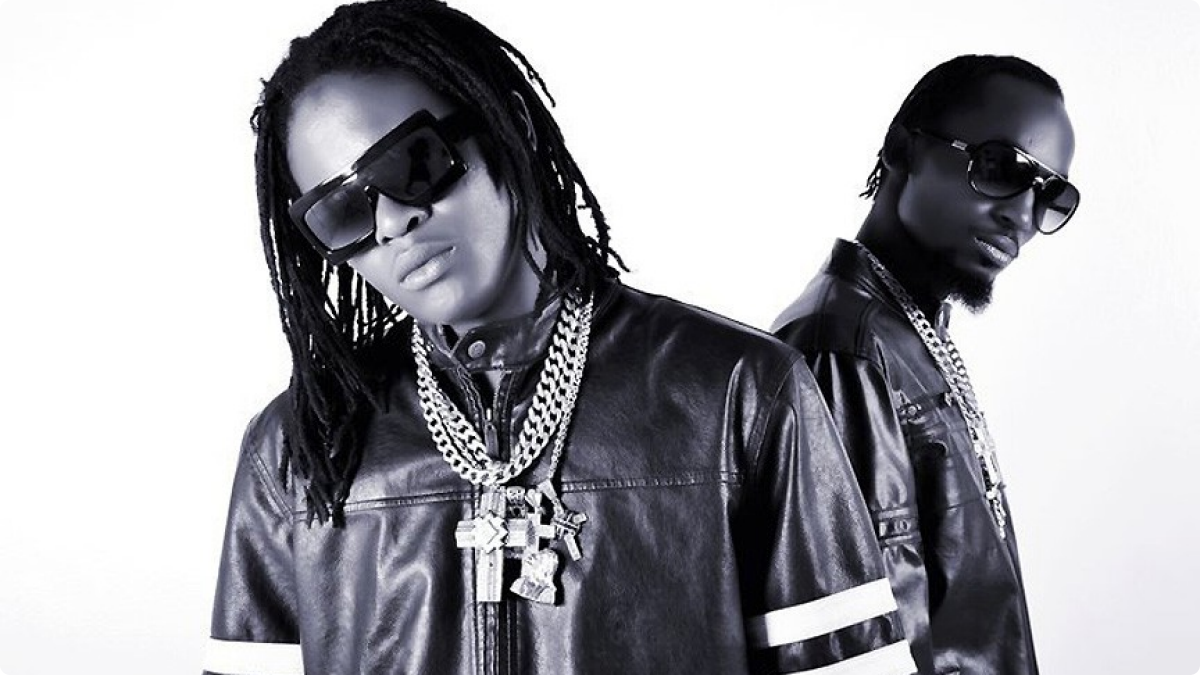 The Goodlyfe crew hails from Uganda and comprises of Moses Nakintije Ssekibogo and Douglas Mayanja who are popularly known as Radio and Weasel respectively. These two great artistes broke out in the year 2008 after leaving the Leone Island Record label which happens to be Jose Chameleone's label (Douglas Mayanja a.k.a Weasel's elder brother). Since their debut hit single 'Nakudata' in 2008, they have been a consistent force in Ugandan music. The group went on to release hit after hit and sing in either English, Swahili or Luganda. The duo has numerous awards under their belt but their greatest achievement was being nominated for 'Best International Act in Africa' in 2013 in the BET Music Awards and nominated for 'Best Collaboration' alongside Kenyan RnB singer, Amani in MTV Africa Music Awards in 2014. Currently, Goodlyfe has six studio albums.
Prime Circler 
If you are a rock fan from across the globe, Prime Circle doesn't need any introduction whatsoever to you and this might come as a shock to many that every single member of the rock band are actually Africans, South Africans to be precise. These talented rockstars were so much into music from a very young age that they used to practice in their parents' garage while holding day jobs. The rock band was formed by Ross Learmonth, Marco Gomes, Dirk Bisschoff and Gerhard Venter in December 2000 in Witbank, Mpumalanga, South Africa and Neil Breytenbach joined as a keyboard player in 2007 while a year later one of the founding member, Gerhard Venter left the group and left the drums position empty. In September of the same year, Dale Schettler filled that position as a permanent drummer. Prime Circle has numerous accolades under their belt with three MTV Africa Music Awards (MAMA) nominations back in 2015 for "Video of the year" Doors, "Best pop & Alternative" and "Best African rock". The band is currently based in Johannesburg, South Africa.
Van Coke Kartel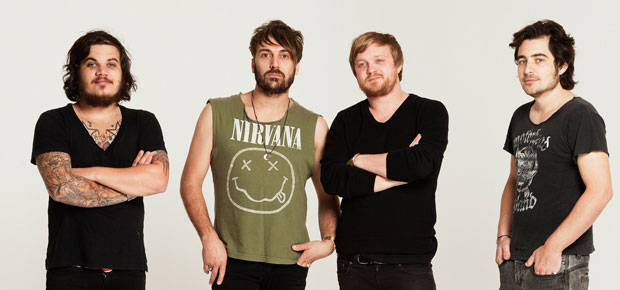 Van Coke Kartel was formed after the band Fokofpolisiekar disbanded in 2007 and every member of the band went on their own way to find their path. Van Coke Kartel or popularly known as VCK was formed by former members of arguably the best ever rock band in the history of rock in South Africa, Fokofpolisiekar; Francois Van Coke and Wynand Myburgh with drummer Justin Justin Gruger who brought together guitarist Jedd Kossew and drummer Jason Oosthuizen as permanent members in 2010, however in January 2014, Dylan Hunt joined Van Coke Kartel as their new drummer after Jason Oosthuizen left the group in the same year. The band is considered to be the most successful rock band and I think all these praises and accolades should be given to Francois Badenhorst or popularly known as Francois Van Coke for being the brains behind two powerful, robust rock bands in the history of African rock.
Fokofpolisiekar
You won't believe that this great band started off as a mere joke way back in the year 2003 and it turned out to be one of the few rock bands in the history of not only South Africa but African rock music history. Fokofpolisiekar had five members; Francois Badenhorst, Hunter Kennedy, Johnny de Ridder, Wynard Myburgh and Jaco Venter. The band was initially founded by none other than the musical architect himself, Francois Badenhorst and friends who later went on to form yet another rock band on this list Van Coke Kartel with Wynard Myburgh and Justin Kruger after the group went hiatus on 2007. Jaco Venter, Hunter Kennedy alongside Hennie Van Halen and Laudo Liebenberg went on ahead and formed a new band together called aKING and released their debut album 'Dutch Courage' and arguably become to be the most successful band after disbanding from Fokofpolisiekar while Johnny de Ridder not only became a producer for a new band called Die Heuwels Fantasies, he was a member alongside Hunter Kennedy and Pierre Greeff. I bet this is the biggest band to ever do it in the history of rock music in Africa to date and if you think otherwise, kindly pull the stats and convince me otherwise.
Sauti Sol
Sauti Sol has been able to recieve global attention recently in two major ways; through their 'Nishike' single which even got American RnB singer, Trey Songz singing along to it and got massive positive but controversial previews both in Kenya and regionally and they got to dance with then (2012) most powerful person on the planet, Barack Obama by dancing 'the Lipala dance' with him.
The group comprises of vocalists Bien-Aimé Baraza, William Chimano, Delvin Mudigi with guitarist and producer Polycarp Otieno in 2005. Each and every member of the Sauti Sol band has been doing music way before they ever met but music and their passion for it brought them together. The band has three albums under their belt namely; 'Mwanzo', 'Sol Filosofia' and 'Live and Die in Afrika'. The band has many accolades with a 2014 MTV Europe Music Awards (MTV EMA) for Best African Act award with numerous other awards with nominations from BET and MTV Africa. This band is on its way to becoming one of the biggest bands not only in Africa but globally as well. Sauti Sol sings in Swahili and English. The band recently won the prestigious award for 'Best African group' at the just concluded Afrima Awards in Lagos, Nigeria. Apparently even Bill Gates knows Sauti Sol as he did a photo shoot with Sauti Sol's Bien-Aimé Baraza together with his wife Melinda Gates.
Mi Casa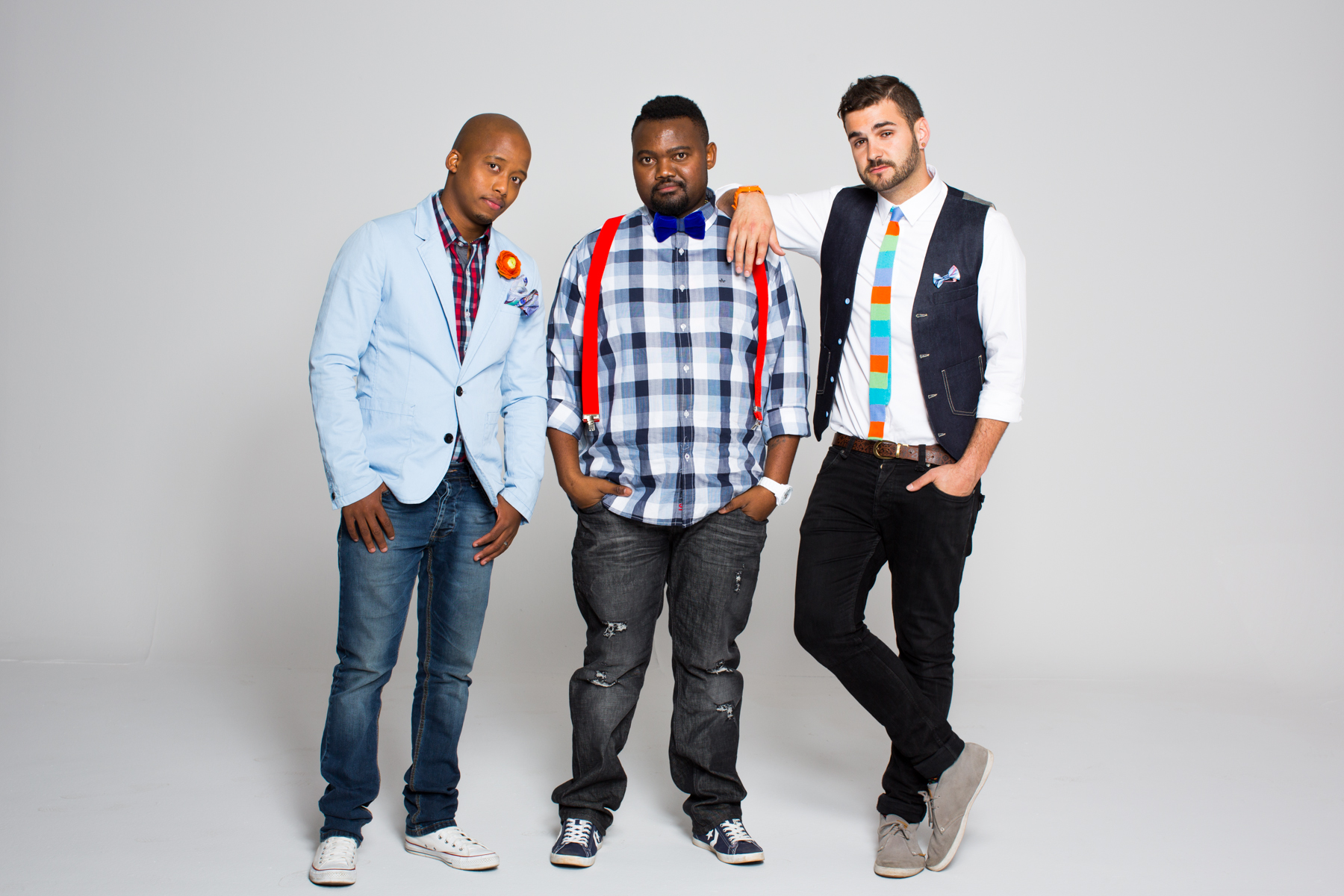 J'Something, Dr. Duda and Mo-T all from Johannesburg form Mi Casa which came into existence in 2011. The trio released their first album Micasa Music which performed very well and achieved Platinum status in a matter of 6 months after release.
This helped cement their status in music regionally and across Africa and to date, every African knows who Mi Casa are. Their sophomore album, Su Casa Mi Casa received Double Platinum status. They have been able to share stages with few of the world's A-list music stars the likes of; Drake, John Legend and Kool & The Gang. It is clearly evident that Mi Casa is really going places.
Mafikizolo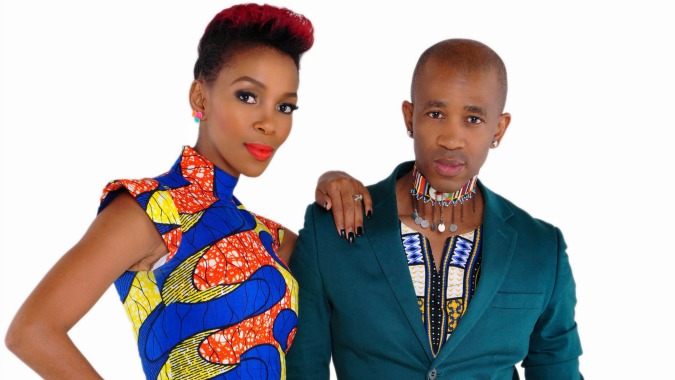 The band which used to comprise of Tebogo Benedict Madingoane, Theo Kgosinkwe and Nhlanhla Nciza made some awesome music and specifically albums that went platinum according to SONY South Africa/ Kalawa Records. In February 14th 2004, Tebogo Madingoane was shot dead after the singer allegedly had an altercation with a driver. The loss of Tebogo was such a traumatic loss not only to the Mafikizolo band but the whole of South Africa. They evenyually bounced back from the shock of the death and continued to carry the music mantle.
In 2013, a single 'Khona' off from their eighth studio album shook the whole world with the powerful lyrics, rhythmic drumbeat sound, vocals of Nhlanhla Nciza and the singing and dancing of Theo Kgosinkwe and got massive attention from all walks of life and up to date it is one of few songs everyone agrees on as their favourite and if you haven't heard it, go to YouTube and watch it.
Trust me, it'll be worth your time. It is also key to note that Mafikizolo has been able to remain consistent in their music which makes them even better, wiser and stronger in the music realm in Africa.
Die Antwoord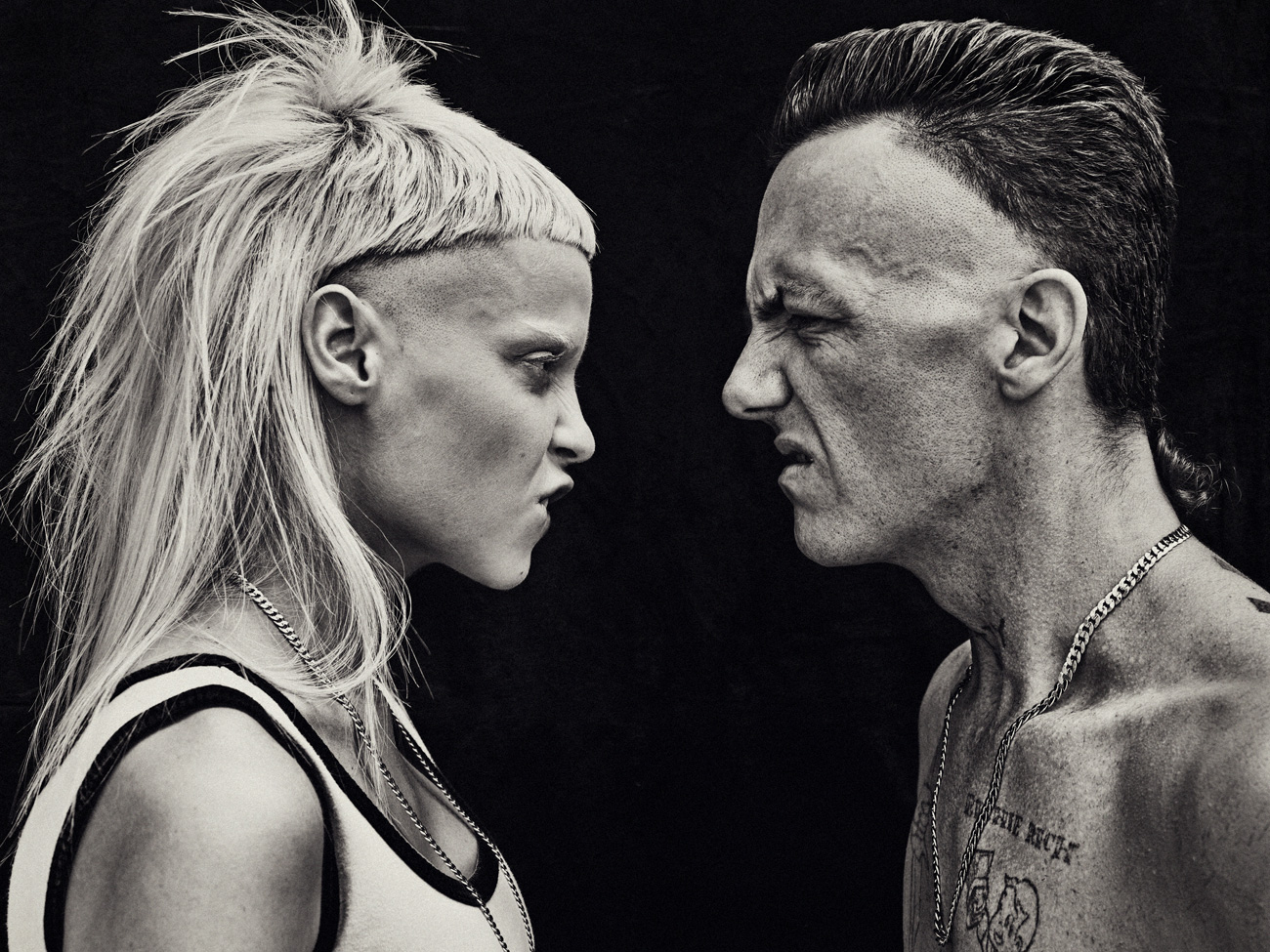 Die Antwoord is a South African alternative hip hop (rap-rave) group that broke out in the year 2008 which comprises of rappers Ninja who is the lead vocalist and Yolandi Visser and Dj Hi-Tek now known as God that has maintained consistency in the music industry since the release of their debut album $O$ pro bono online in 2009 which in return attracted numerous attention for their debut music video 'Enter The Ninja' which got massive views on YouTube that even caught the attention of Interscope Records and signed with them but they later went ahead to found their own record label in 2011. Their music is almost always explicit and somewhat gothic and they have even at one point featured Rock superstar Marilyn Manson in the music video and Ninja has a song with Johnny Deep and Marilyn Manson that's doing rounds on the internet, that's how BIG Die Antwoord (which means 'The Answer ' in Afrikaans) is. Ninja and Yolandi Visser have a daughter together called sixteen.
Freshlyground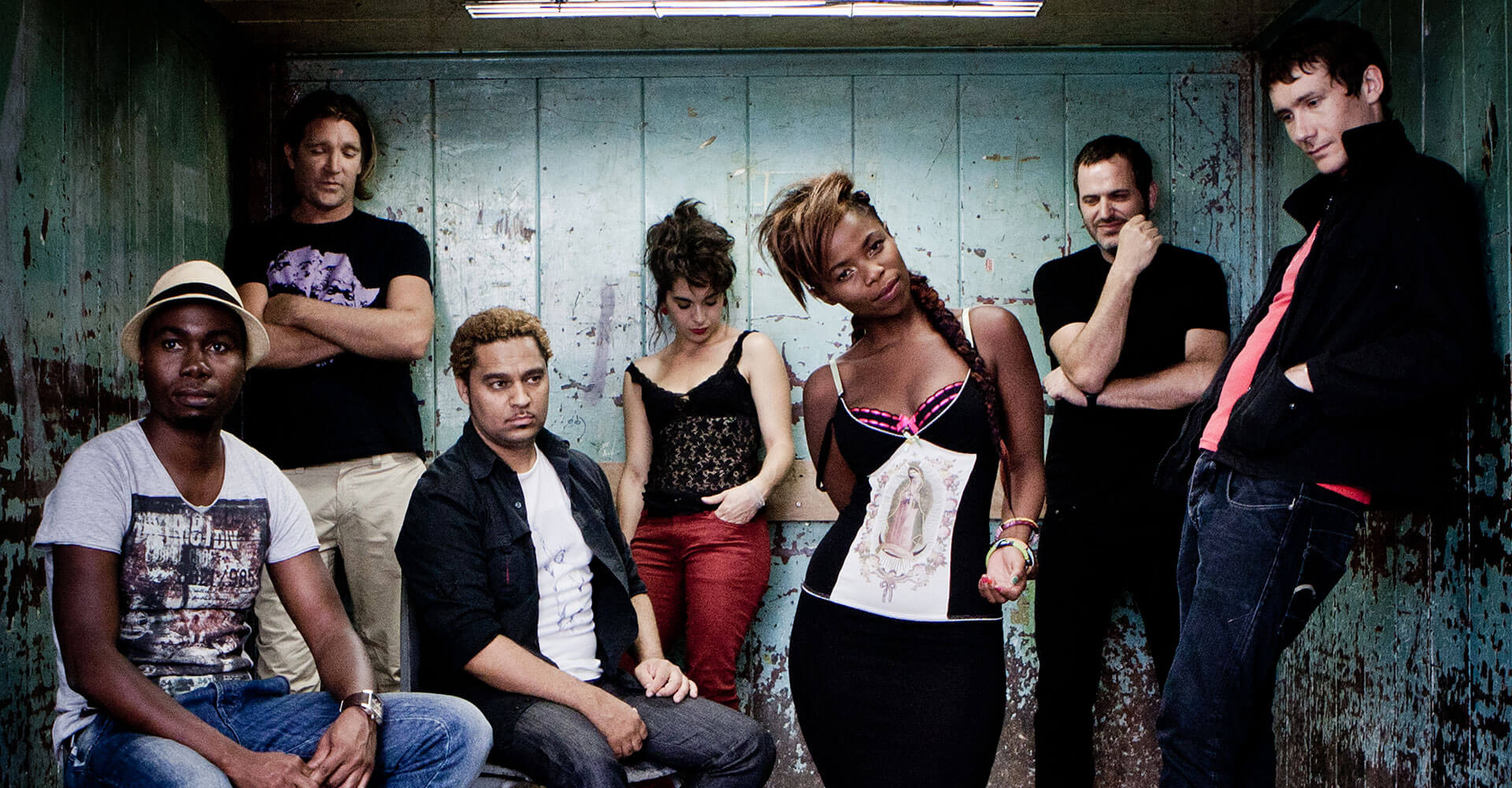 We can all relate to their hit song 'Doo Be Doo'. Yes you guessed it! It was done by Freshlyground. This Afro-pop band which consists of their lead singer Zolani Mahola, Simon Attwell, Peter Cohen, Kyla-Rose Smith, Julio Sigauque, Josh Hawks and Seredeal Scheepers a.k.a Shaggy has been in the music industry for over a decade as they began the musical journey way back in 2002 in Cape Town, South Africa. Freshlyground consists of members from South Africa, Mozambique and Zimbabwe. Their debut album 'Jika Jika' which was released on 2003 got massive positive reviews and did well that it reaffirmed their place in music. Just to summarise a little bit, Freshlyground got to perform at the opening of Parliament of South Africa before the then President Thabo Mbeki, performed alongside Femi Kuti, Miriam Makeba and Stanley Clarke. Just to show how Freshlyground are the elite in the music industry, they worked with the Colombian artiste Shakira on the FIFA World Cup theme song 'Waka Waka' in 2010 that has almost a billion views on YouTube, sold over 3 million copies worldwide, reached number #1 on several music charts worldwide and even performed the said song at the FIFA Kickoff concert and at the World Cup ceremony in Johannesburg that was broadcasted over billion people. They recently released their fifth studio Album 'Take me to the Dance' that topped the US iTunes World Music Chart and last but not least, President Barack Obama was quoted saying that Freshlyground was what South Africa given the world. What a band, what a band!
P-Square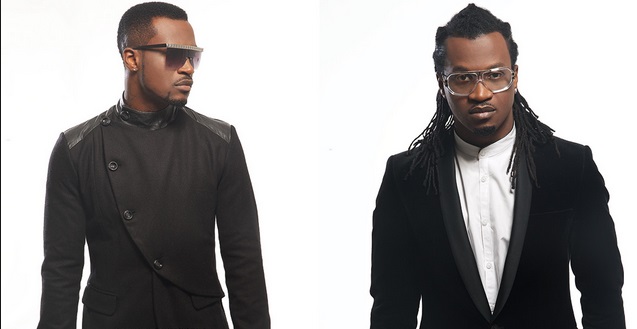 Even though they have currently broken up in what can only be termed as acrymonious circumstances, they have done it all, releasing songs with international artistes like Rick Ross, T.I and singer Akon, performed in almost every country, got signed on Akon's Konvict Music label, signed a distribution deal with one of the few high-end music distribution in the world, Universal Music, South Africa. These two had really set the standards in African music, they are the pace setters in this stiff competition with only Diamond Platnumz coming a distant second. Peter Okoye and Paul Okoye who are twins are the brains behind P-Square. These two talented brothers have really come a long way, beginning their musical journey from all the way back in 1997 from calling themselves 'MMMPP' to 'Smooth Criminals' -drawing their inspiration from their music idol, the late Michael Jackson- to 'Double P', 'P&P', 'Da Pees' to finally 'P-Square'. P –Square are among the most sought-after group in Africa. Hopefully, they will reconcile and regroup.