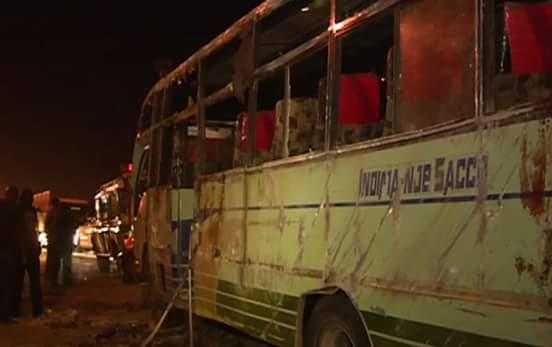 allegedly 17 people were killed in a grisly road accident in Mombasa road including a pregnant mother(photos)
At few minutes to 9pm today, Mombasa road stood still and traffic wasn't moving for the most part of the hour as vehicles couldn't move because of the grisly accident that took place on the road after a vehicle 'Indimanje' from Nairobi CBD heading to Imara Daima veered off the road causing multiple deaths, allegedly 17 in total inclusive of a pregnant woman.
Also read:  fires lit stones scattered on roads as Donholm residents demonstrate over poor roads
The event has so far left many Kenyans in despair as the passengers didn't make it to see their loved one tonight and the rest are critically injured and in the hospital, let's all join hands in this trying times and pray for the departed and keep the family members of the deceased in our prayers. here are the photos.