Noti Flow defends Prezzo from internet trolls
Noti Flow just released a single with Prezzo dubbed 'Tupendane' that champions peace in this election period and netizens started throwing jabs at her that Prezzo wasn't feeling the single thus the reason why he didn't share it on his Instagram account asking his ardent fans to go check out the music video.
She posted this statement alongside a conversation screenshot of herself with Prezzo on the gram where he explains himself claiming that he lost his phone and that's why he didn't share the song on his gram. From the conversation, Prezzo and Noti Flow are clearly tighter than unopened soda cap.
#peopletalktoomuch
Well, there u hv it. Prezz n I are tight n the reason he hasn't shared the video yet is coz he lost his phone just a day ago. He's out of the country chasin
. I mean come on , the song is barely 2 days old . #kenyans , I can't believe some of y'all still hv the audacity to hate on such a genuinely patriotic song. It's the #peace message we wanted / want to deliver. Please , #tupendane kama WaKenya.
Shauri zenu, sisi tunapendana
Na wenye wivu…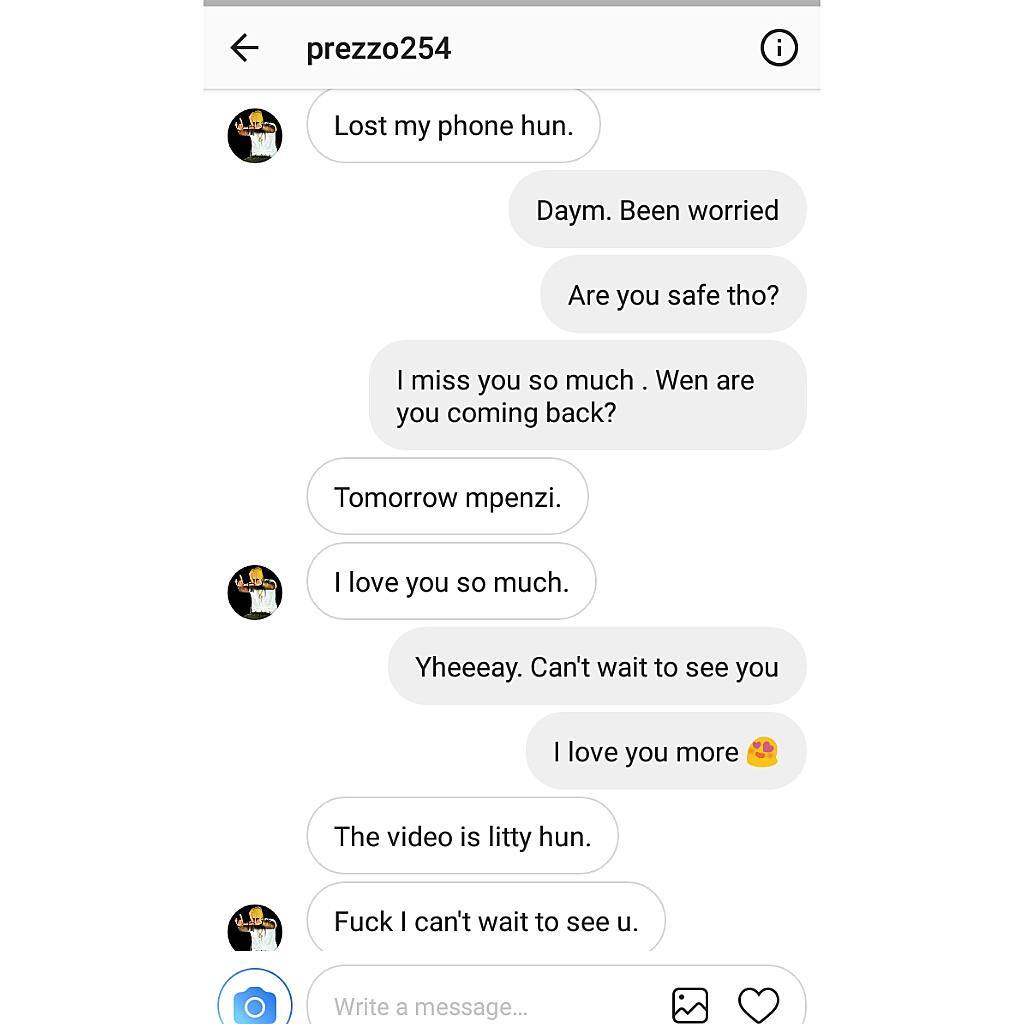 Watch the music video for 'Tupendane' below