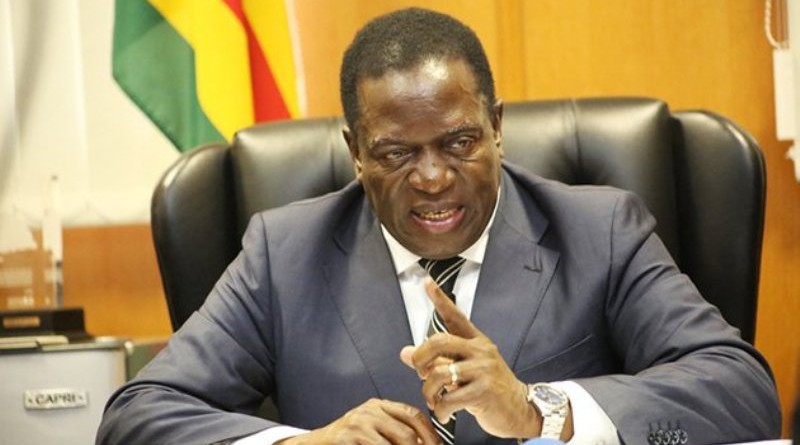 Zimbabwe's new president cracks the whip on state looters…But he forgets he is also a looter
Zimbabwean President Emmerson Mnangagwa has issued an ultimatum to people who have looted state money. The new president is specifically targeting people who have moved cash and assets out of Zimbabwe.
Mnangagwa has ordered culprits to  return the money and assets them within three months or face the long arm of the law.
The new president said in a statement that moving cash and assets out of Zimbabwe constituted a serious economic crime against the people of Zimbabwe.
The decree follows Mnangagwa's pledge at his inauguration to end cash shortages that have crippled the Zimbabwean economy.
Critics are however pessimistic that the president will improve the economy. Mnangagwa is a beneficiary of Robert Mugabe's 37 year rule.
The 75-year-old president served in Mugabe's cabinet since independence. He was Mugabe's vice president until November when he became president.
Mnangagwa himself benefited from state loot. His son Michael Sean Mnangagwa lives an extravagant lifestyle at the expense of Zimbabwean taxpayers.
The Zimbabwean president is also accused of crimes against humanity. Mnangagwa led 1983-84 massacre of Ndebele people in Matabeleland, he was then Minister of State Security. Mugabe's then fiercest political rival Joshua Nkomo came from Matabeland.