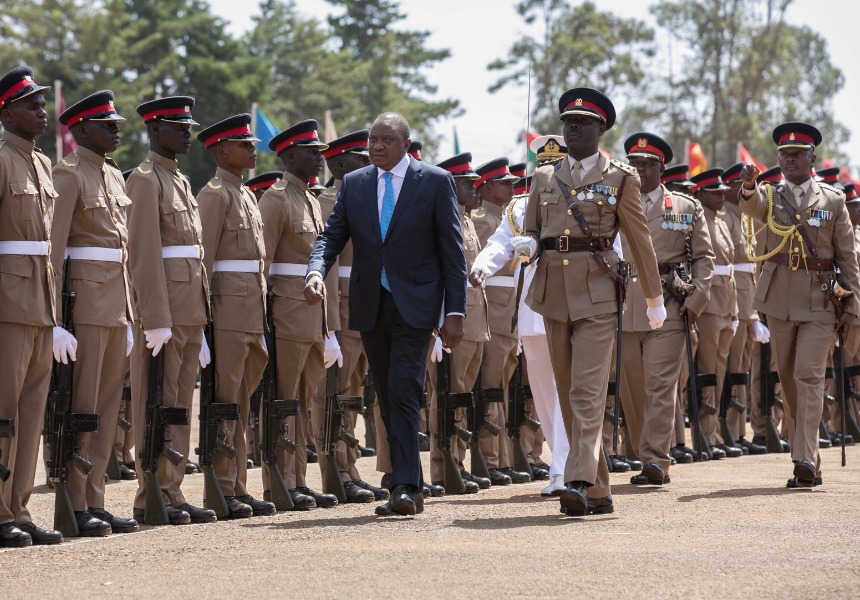 Uhuru Kenyatta presided over KDF pass-out parade(photos)
President Uhuru Kenyatta was live a few minutes ago at the Kenya Defence Forces(KDF) pass-out in Eldoret to preside over the patriotic calling.
"Presided over the Kenya Defence Forces (KDF) recruits' pass-out parade in Eldoret. I celebrate the achievement of these new soldiers, who will enter the service of Kenya. There is no higher calling open to a patriot. The Defence Forces remain a symbol of our nationhood and a leading example of its unity. Its members are drawn from every community, every region, and every religion of this nation." president Uhuru Kenyatta said in part.
Uhuru Kenyatta stressed the importance of living in peace and harmony and what we can chieve if we become one as a country.
 "Their unity and cohesion stand as proof of the greatness that can be achieved when all live in harmony, irrespective of tribe, race, religion or gender – and they serve as an example to emulate for every Kenyan." he added.
Here are the photos of the pass-out parade in Eldoret