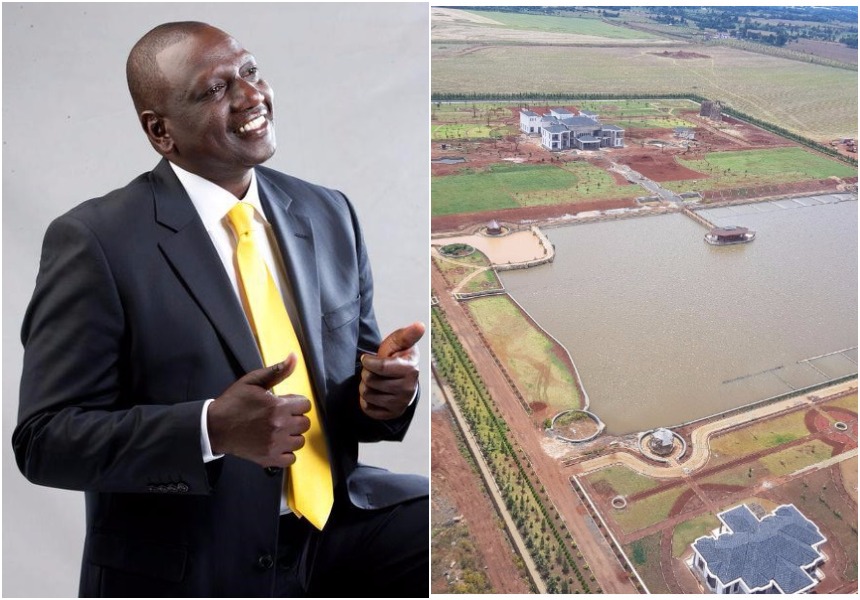 shocking aeriel view of William Ruto's home worth over 1.2 billion shillings
Deputy president William Ruto's home in Uasin Gishu County in Sugoi is estimated to be worth 1.2 billion Kenyan shillings and it will make you rethink your life's choices as the home isn't a house, it is actually warrants itself to be called palace.
The 'Ruto palace' sits on a 20-acre piece of land and while the construction is not yet complete it still looks way better than Pablo Escobar's 'Hacienda Nápoles' in Puerto Triunfo as it has a man made lake inside it and five other mini palaces on the other side lake looking directly at the palace.
Check out the aerial photos of the Ruto Palace.