president Uhuru Kenyatta sends condolences to the family of Wahome Gakuru
Kenyans still can't fathom the fatal accident of the incumbent Nyeri governor Wahome Gakuru that left him dead today morning, he just died way too soon and many Kenyans can't wrap their heads around it. Most of national leaders are currently at the Lee Funeral where the body of the deceased Nyeri governor arrived a while back to give condolences to the family.
President Uhuru Kenyatta took time to send condolences and sympathies to the late Governor Gakuru's family by via Facebook post a few minutes back reminiscing on the old moments they shared together.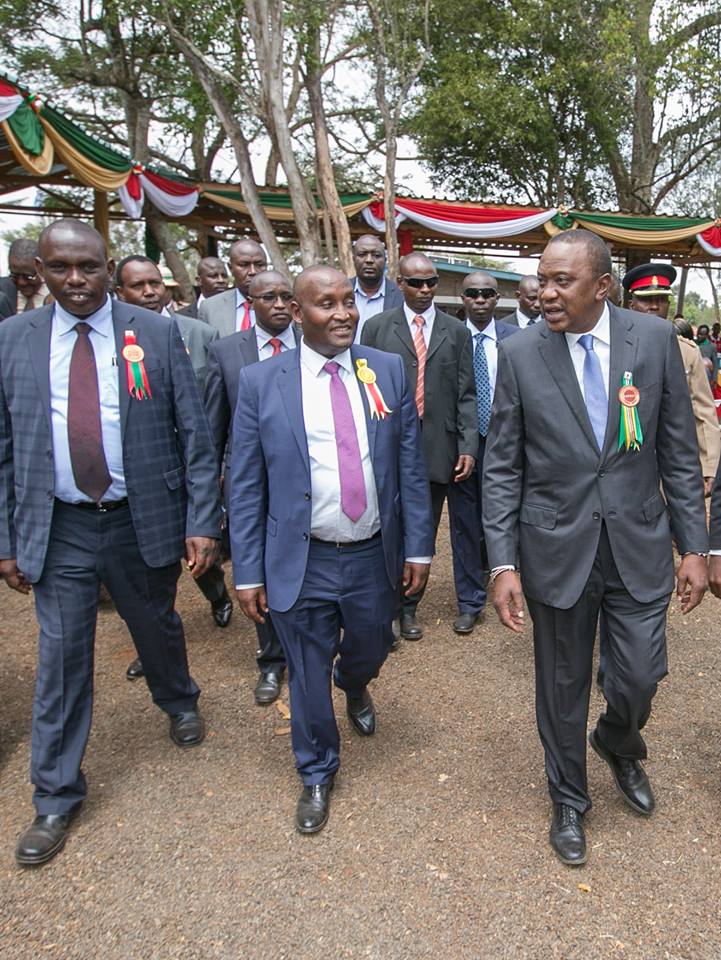 "I have learnt with profound shock of the death of the Nyeri Governor, Dr Wahome Gakuru, following a tragic road accident at Kabati. My family and I, and the National Government send our deepest condolences and sympathies to the late Governor Gakuru's family and his Nyeri constituents.
Nyeri and the country have been robbed of a great promise with the demise of Dr Gakuru, a committed, visionary and tireless leader. Governor Gakuru was a great leader and an action-oriented man who – upon his victory in the August 8 election – did not waste time but embarked on serving the people of Nyeri with diligence and commitment. We grieve with all of you." ~ president Uhuru Kenyatta said in part.
The governor becomes the second Nyeri governor to die while in office after Nderitu Gachagua died later on this year from an illness abroad
"I encourage the governor's family, friends and the entire county to take comfort in the solidarity of Kenyans, and not to lose hope in the face of tragedy. I remind them that from time immemorial, Nyeri has seen trying times and prevailed. Even at this incredibly sorrowful juncture, Almighty God will come through, and we shall find peace.
The National Government stands with Governor Gakuru's family and the people of Nyeri, and will offer all the support necessary at this time. I last saw Governor Gakuru a few months ago during the Nyeri Agricultural Show. He was full of vigour, and eager to serve the people of Nyeri and the country. It is sad that he is now gone.
Let's stay strong and keep the faith. May God give us solace, assurance and peace." ~ president Uhuru Kenyatta posted via Facebook