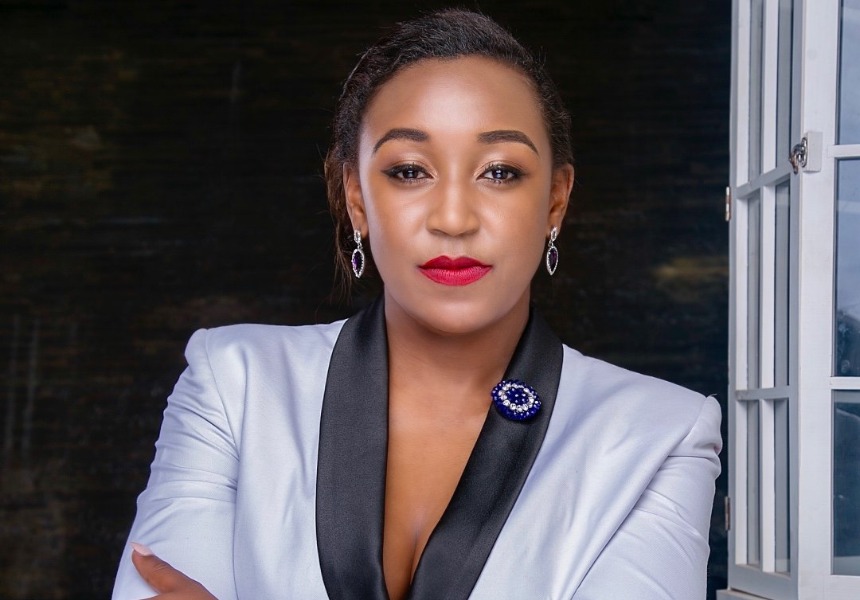 Nikubaya! Betty Kyallo calls cops on former BFF, Susan Kaittany, gets her arrested
Two officers this afternoon walked into Posh Palace accompanied with Betty Kyallo and asked to see Susan Kaittany, the CEO.
This comes after Betty left Posh Palace and is no longer business partners with Susan. It seems the parting is pretty acrimonious.
Sources who were at the salon at the time exclusively told Mpasho, that a male and female officer left the premises with Susan.
"It looked like they were trying to intimidate Susan asking her why she is holding onto Betty Kyallo's passport," the source whispered.
Apparently after Susan and Betty went on an exotic trip to Thailand a while back, Betty's passport was left at Susan's home. And now that the former BFFs are experiencing a communication breakdown, Betty saw it fit to call cops on her to get her documents.
"How do you come with cops to someone's place of work if you don't want to intimidate them?" A fan who saw the incident asked.
When called for comment, Susan told Mpasho that her lawyer is handling the matter and she cannot comment further on it. And that Betty also has stuff to "handover" that is also under discussion at the moment.
Susan Kaittany was later taken to Kilimani Police station accompanied by Betty Kyallo and the two cops.
No O/B was recorded.
"This is the only way we can talk," Betty was heard defending her reasons for calling cops on Susan at the police station where the two were holding mediation talks.
Betty is yet to comment on the matter. Calls and text message to the KTN news anchor went unanswered.
They both left the police station at 2 pm after Susan's lawyer brought the passport.
Sources close to the former BFFs claim that their is "no buy out, Betty was brought in as a marketing consultant and since they were pals with Susan she was given shares to cultivate loyalty to the brand and motivate her to market the brand that much more."