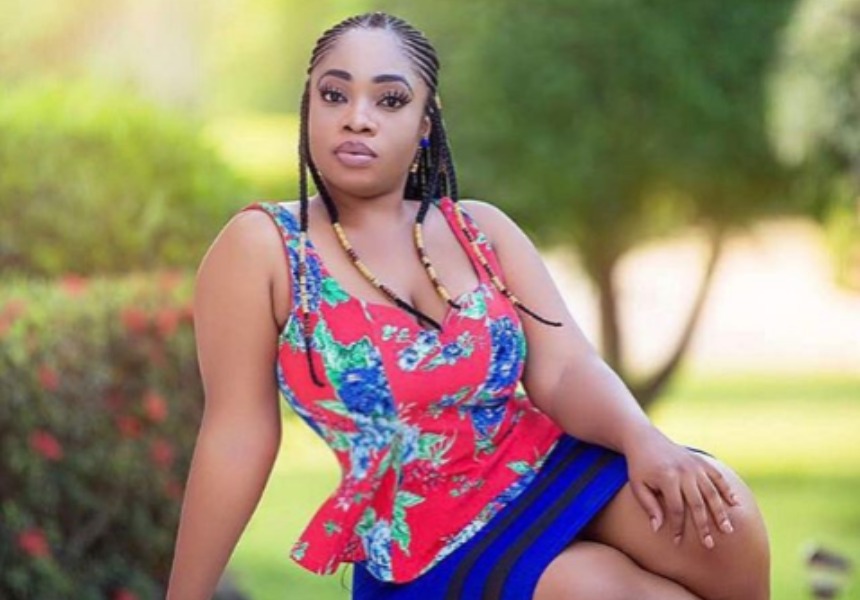 Moesha Boduong releases steamy photos that netizens will agree with
Moesha Boduong who is a revered actress, socialite and a photo model once made men love her even more by claiming that she can't catch feelings if his husband has side chick/s and that she would understand and on top of that she said that she is not a materialistic woman and that she can settle for a man who knows how to treat her right plus who has a stable job.
"When people say 'I am changing these days', lol, I was never bad. I dress for the occasion and if I have to do a bikini or lingerie shoot, 😁I will show skin 😁so far as I am not butt naked. Its just like wearing a suit and standing by the pool, makes no sense. Funny how when a bigger girl does the same shoot people say " I see confidence" and praise them, but when a curvy girl with a nice figure does the same shoot she is slut-shamed. Smh, hypocrites everywhere…" – Moesha Boduong posted
If you don't love her after those statements she famously made, then you ought to love her for her killer curvaceous body that she knows how to take care of. Netizens will agree with me when I proclaim that whoever will get lucky to have her as a wife will forever be satisfied, I mean what else can you ask for I ask you, what else?
Check out her photos that are currently slaying on the internet making netizens drool with anxiety and lust