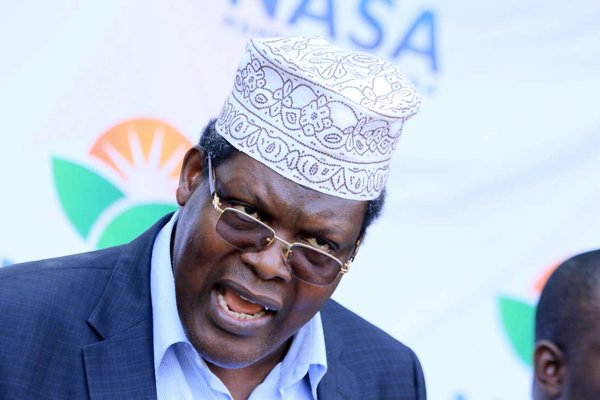 High Court orders Miguna Miguna be taken to Court today
High Court has ordered Police, DCI  and DPPs office to take  Miguna Miguna to Court at 2pm. The self proclaimed NRM General was arrested last week.
He is being investigated for taking part in the oath taking of NASA leader Raila Odinga on 30th January.
This comes at a time when part of the Kenyan media has been shut down for days for airing the swearing in ceremony.They include KTN,NTV and Citizen Tv.
Bishops from the Catholic have criticized the  government for the media shutdown and urge it to respect Kenyans' rights.They also condemn opposition for disobeying the law.
Miguna Miguna is reported to have had an asthma attack over the weekend. Efforts to have his inhale with him were allegedly made impossible.
Makadara MP George Aladwa was also arrested and released on free bond,his lawyers say he was questioned over Raila Odinga swearing-in.