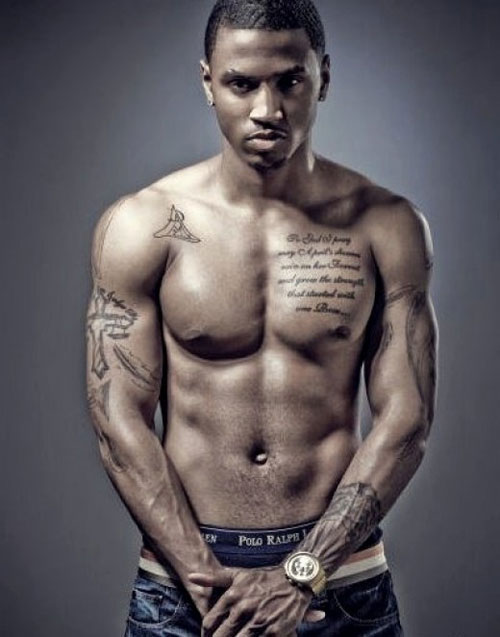 American RnB singer Trey Songz finally gets into a matatu in Nairobi
Matatu culture is almost synonymous to Nairobi the capital city and Nairobi culture, it's safe to say that Nairobi without matatus is no matatu. It is allegedly reported that Nairobi, Kenya has the best mode of transportion in the whole world in matatu due to how they look good in the eye, how they are souped-up and flamboyant while pleasing to the eye and that's why Trey Songz jumped on the opportunity to get into one as soon as he landed in Kenya for the Coke Studio Africa.
Read Also: Catalyst Emerged The Winner At The Rongai Nganya Awards. Photos + Video
The international musician was seen in awe and admiration as he got into one matatu which usually opperates in Ongata Rongai route with a big picture of Alicia Keys on the side which is called 'Catalyst' and which is the winner of the Rongai Nganya(Matatu) Awards.
Then singer even shared a snapchat of himself with Nyashinki while commuting in the 'Catalyst' matatu.
I don't know if the matatu was playing his music because most of Ongata Rongai matatus usually likes to play the raw version of his single with Nicky minaj ' Touchin, Lovin' . Now it is official to say that Trey Songz has lived the Nairobi life and the got into the awesome mode of  commuting in the city. Check out the photos of how Trey Songz lived life in Nairobi in just a few hours