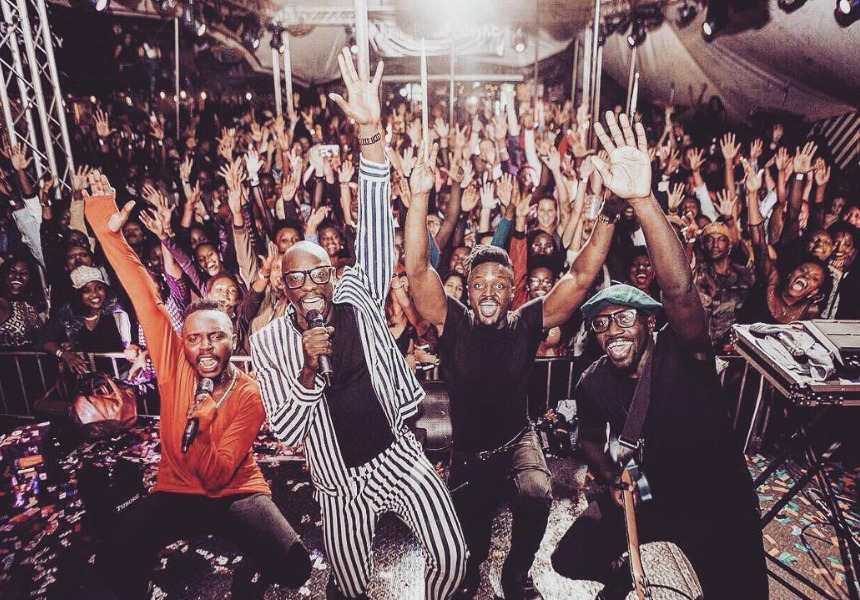 siku tano pekee! Sauti Sol's "melanin" hits one million views in 5 days!
Melanin is breaking Kenyan records if Youtube is anything to go by. The song which was released on Tuesday 22nd last week has already surpassed the one million mark! One million in 5 days. This might not be crazy like Diamond Platnumz "Hallelujia" which garnered over 1 million views in less than a day. But it is still impressive for a Kenyan ensemble.
The group announced this good news on the social media, thanking fans with this caption:
"As we performed #MELANIN last night at the #KorogaFestivalXX it hit 1,000,000 views in just 5 days and still trending #1 🔥 Thank you for the love everyone 🙌🏿 #AfrikanSauce 🍯 #LP#collabo @patorankingfire"
The fans were not to be left out with congratulations flowing in hard and fast. Some of the comments:
jeffmello5660
Ur the KINGS
maihohmaih
Loveeeee this songgggg
ennkiennki
Next is milli in hours we can do it.  Melanin has all vitamins even mutua can't #resist
kevin njenga
@sautisol i love this jam.
aosamartha
Yeeees
wincy lucy
@sautisol this amazing song is stuck in my head
josh alecs
Numbers don't lie. If yo good… it speaks for itself.
kobi joseI
watch it all the time
Now the new test will be whether it has the legs to go above the 10 million mark on Youtube. That is the glass ceiling for most(all?) Kenyan artists. Can they do it? Fingers crossed.