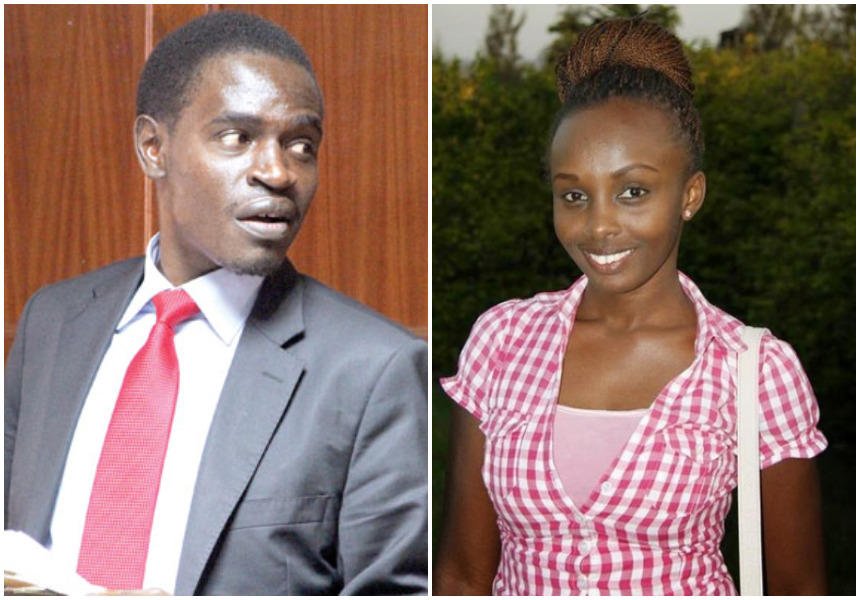 Nasa lawyer Nelson Havi makes a special request to Njoki Chege after she wrote Babu Owino a letter
Popular Daily Nation columnist Njoki Chege wrote an open letter to controversial Embakasi East MP Babu Owino urging him to refrain from personal attacks on Uhuru Kenyatta.
Njoki started her letter by expressing her admiration for Babu's zeal before she went on to critique his strategy in politics.
"Dear Comrade Babu Owino. It was nice speaking to you over the phone on Saturday after your ordeal with the government. When you called, I expected to hear a groggy voice after a week of psychological torture. I like you, Babu. I like your vim, courage and drive. You are a bit of a "drama queen", with your silly little antics but all the same, I think I am right when I say you've got your heart in the right place.
"However, there are a few loose ends you need to tie up, and this is where your smile might disappear. Babu, you need to stop. You are fast hurtling down the path of self-destruction and self-sabotage. Like many Kenyans, I was shocked beyond words when you uttered the words you did at that rally. No matter how you try to spin it, it came out very badly and this is not looking good. People are angry out here. I am angry, too.
"That was not how to address the President. Indeed, it is not the way to address any Kenyan, especially at such a time as this when the country is politically divided. At least an alarmed Nairobi woman rep Esther Passaris spoke and called you out. You were wrong, Babu," Njoki wrote in part.
NASA lawyer Nelson Havi has since made a special request to the Nation writer. Havi implored Njoki Chege to write another article giving Uhuru Kenyatta, Mike Sonko and Moses Kuria a dressing-down like Babu Owino's.
"Dear Njoki Chege, I have perused your epistle to St Paul Babu Owino; a masterpiece of wisdom. I have spied on mailboxes of Uhuru Kenyatta, Mike Sonko and Moses Kuria but have not seen similar counsel. Could you please, write to them and copy us? Sincerely Yours, Fellow Comrade," Nelson Havi tweeted.