kwani ni nini kimefanyika? Nairobi University closed indefinitely!
The University of Nairobi has been a place of turmoil and heartache the past week. What with the allegations of excessive police violence against the students. The students made complaints that the police had raped them, robbed from them and some even said that their comrades had been fatally wounded.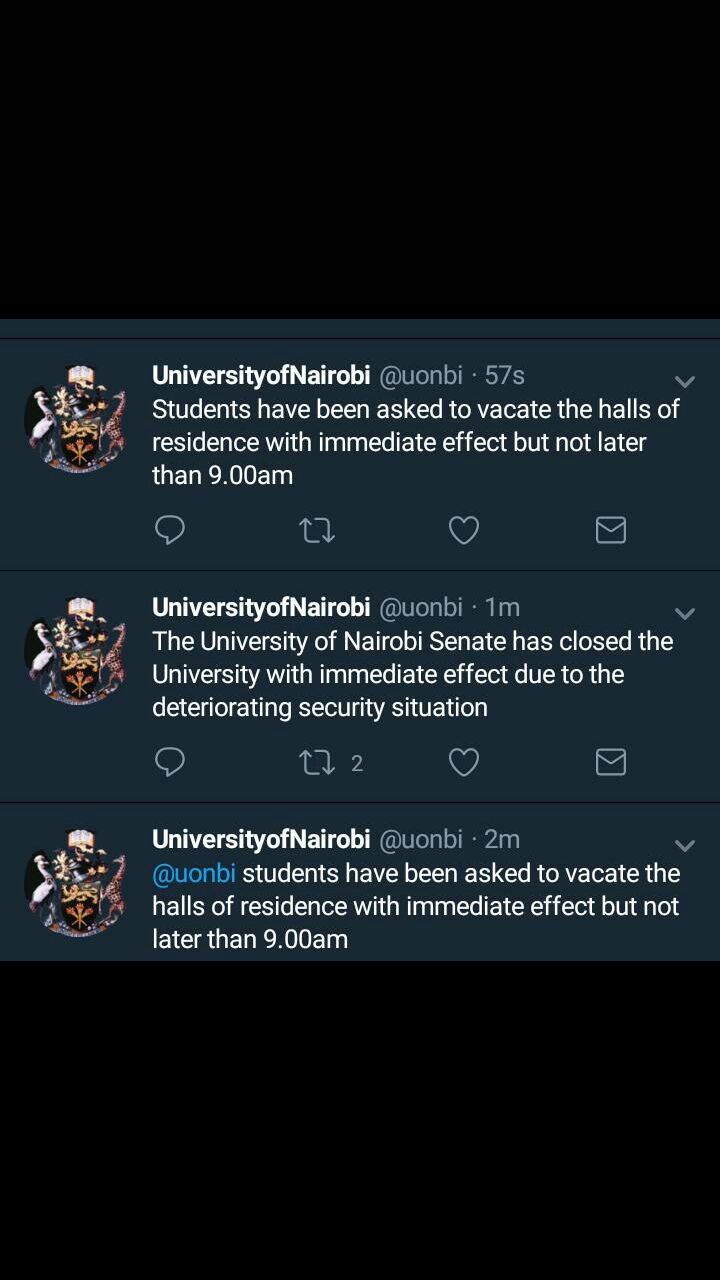 The University leadership came out with a strict refusal that no one had died and that the situation was not as bad as the students had portrayed on social media. So who was lying and who was telling the truth. I think the University leadership made a hash of things. Allowing policemen into hostels is a recipe for disaster. Don't get me wrong I don't support the distraction the students cause when they demonstrate but the reaction of the police was not fit for purpose.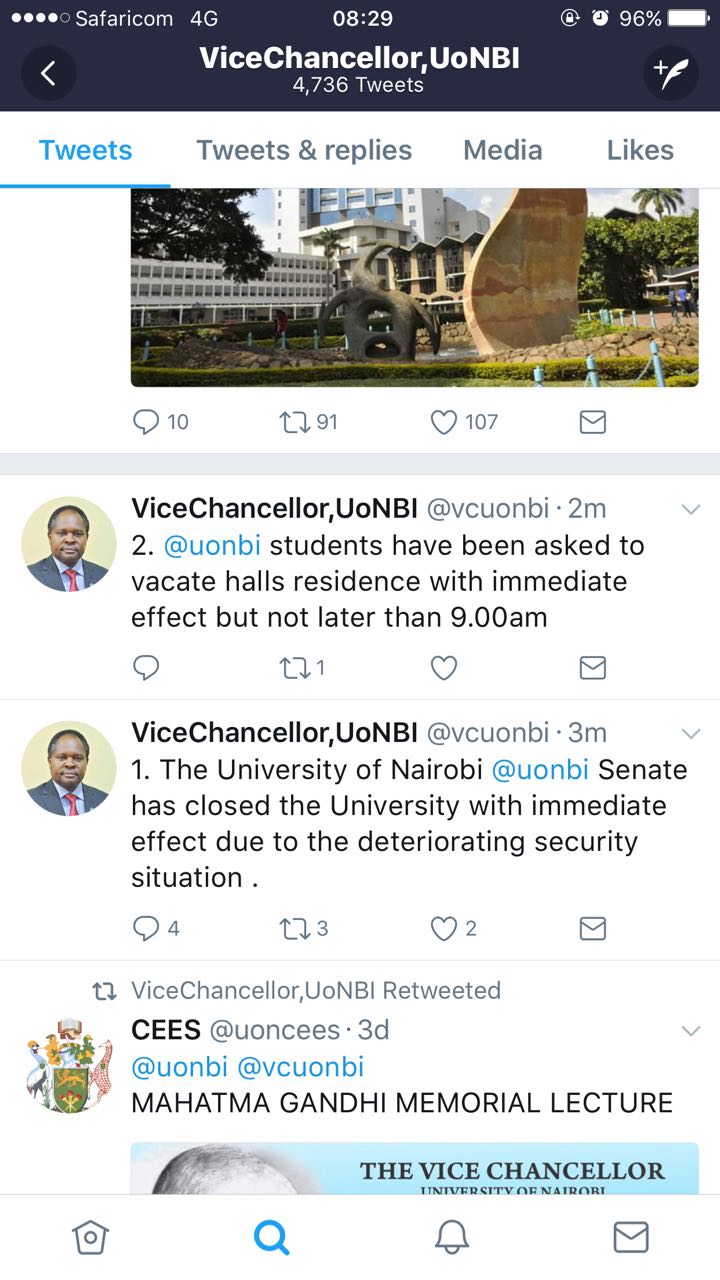 With the confessions and revelations coming out each day from students clearly more happened than meets the eye. Scandal and cover-up are the words that come to mind. What exactly happened last week when those students protested? With students demanding the resignation of the university vice-chancellor Peter Mbithi and the school being closed, then clearly all is not well in the halls of Nairobi University.