Femi One releases 'Tippy Toe' remix featuring Kristoff, Fena Gitu, King Kaka, Timmy Tdat and Dj JR
Rapper Femi One, has released the much anticipated Tippy Toe Remix. The song has featured some of the biggest names in the industry namely Kristoff,  Fena Gitu, Timmy Tdat, King Kaka and DJ JR,
"I am so humbled that i got to work with such great artistes on this remix. I have learnt so much from their careers. I admire Fena Gitu's and Timmy Tdat's consistency which is commendable. Kristoff is a genius with feel good music and King Kaka's ability to fit in any type of song is inspiring," says Femi One
"It was awesome working with all these amazing artistes on this great, fun song. We definitely all had so much fun," says Kristoff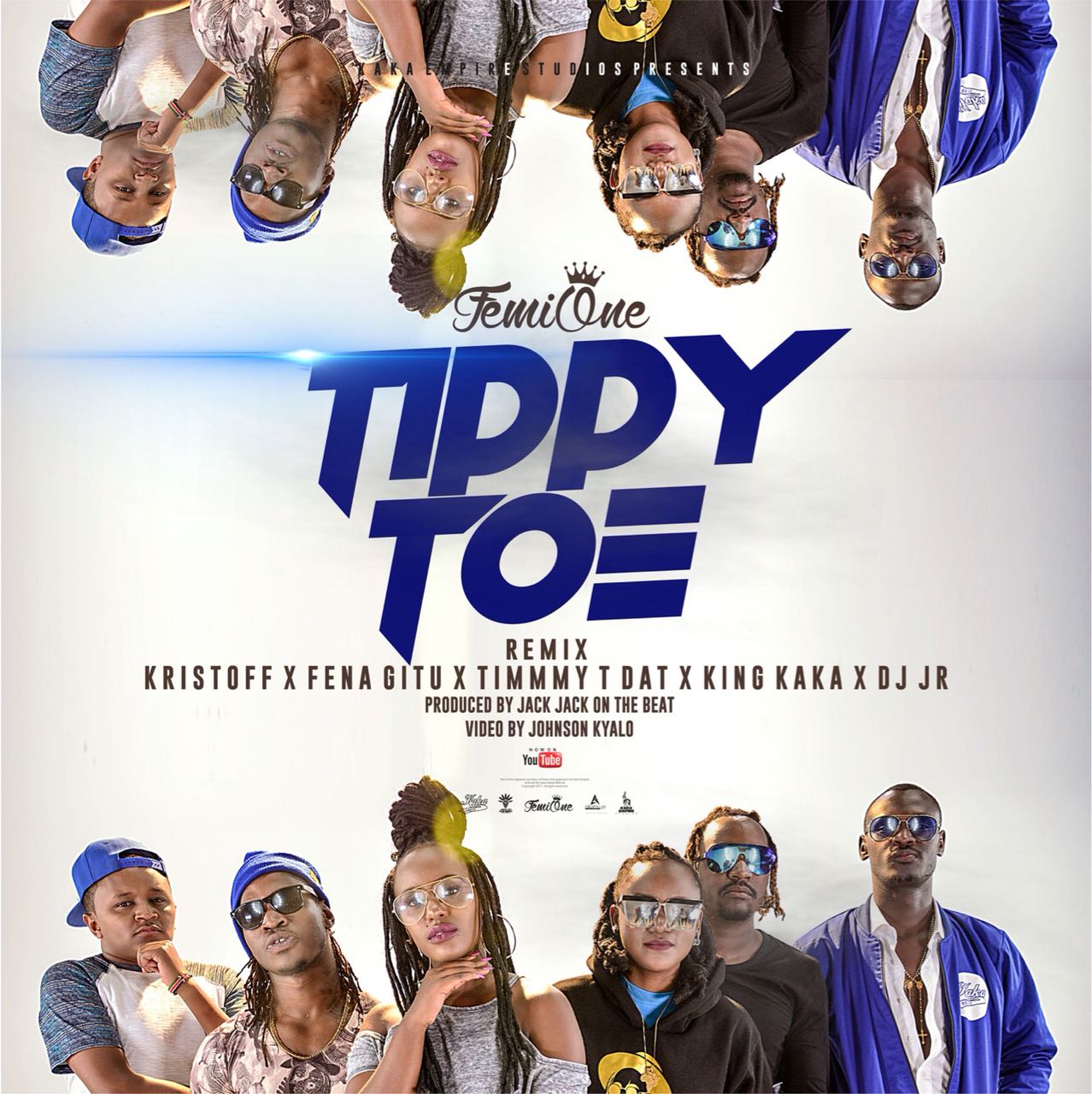 "There was a lot of chemistry going on  on this song, I was so humbled to be a part of the remix," says Timmy Tdat.
"It was fun working with the crazy Kaka Empire bunch. I am personally a big fan of Femi One so it was a pleasure to finally get to do something with her," says Fena Gitu.
"Bomb! Kubwaaaa!." says  King Kaka,
The song was produced by Jack Jack on the Beat and the video directed by Johnson Kyalo for Empire Films. Watch the music video below