The untold, touching and inspiring story of Mbosso
For those who might not know who Mbosso is. Mbosso used to be a part of the now separated Tanzanian all-boys music group called Wakubwa na Wanawe but later on changed it to Yamoto Band after their hit single Yamoto.
The group comprised of Aslay, Beka Flavour, Enock Bella and Mbosso(used to be called Maromboso back then though but changed it after Mkubwa Fela asked him to shorten it) fell out and that's where each artiste from the group went solo.
After the fall out, Aslay and Beka Flavour quickly found their footing and relaunch their careers as a solo artistes but Mbosso with Enock Bella was nowhere to be seen as if they fell off the surface of the earth.
At that time, I honestly don't know what happened to Enock Bella but he came back to the music limelight three months back but for Mbosso thanks to his brief bio-visual at least I know what happened to him.
Mbosso who was born and raised in Kibiti to a mother who is a farmer and a father who is a tout in Kibiti had his share of  tough life growing up as a kid. Though his parents didn't have much to offer him as a child, they at least tried to raise him to a responsible man up until he finished his high school education.
Mbosso wanted to do music and asked his parents to allow him to leave Kibiti and go to Dar Es Salaam and pursue his dream of being a musician just that so that he can be able to provide for his family which his parents were not convinced just yet.
He eventually managed to convinced his parents to let him go to Dar es Salaam
When he was finally given permission to go to Dar es Salaam by his parents, his father gave him his shoes while his mother prayed for him so that he can achieve his dream of becoming a musician.
When he finally reached Dar es Salaam, he didn't know a single person in the vast city and couldn't even communicate with anyone since he didn't even any phone to communicate with.
Thanks to Mkubwa Fela who is the owner of Mkubwa na Wanawe records, found him and scouted him to help build the boys band that came to be known as Yamoto Bando.
After the group fell off because of irreconcilable differences, it really hit him hard and made him quit music and continue being a farmer. Due to scarcity of land his parents owned and the lack of food to cultivate had him indulge into bad vices like stealing.
Many different artistes wanted to persuade him to leave farming and get back into music but they didn't make manage to convince him but thanks to Wasafi Classic Baby's(WCB) Rayvanny he was swayed to come back to the city to attend Diamond Platnumz's brother Romy Jones' wedding.
Mbosso was unsure if the group(Yamoto Band) will regroup and start off from where they stopped or if Wakubwa Fela will take him back but as fate would have it, he was signed under WCB and as it is a requirement in the WCB, every artiste is required to complete a record before he gets exposed and introduced to the world as a WCB artiste. It took him more than five months for him to be acknowledged by WCB.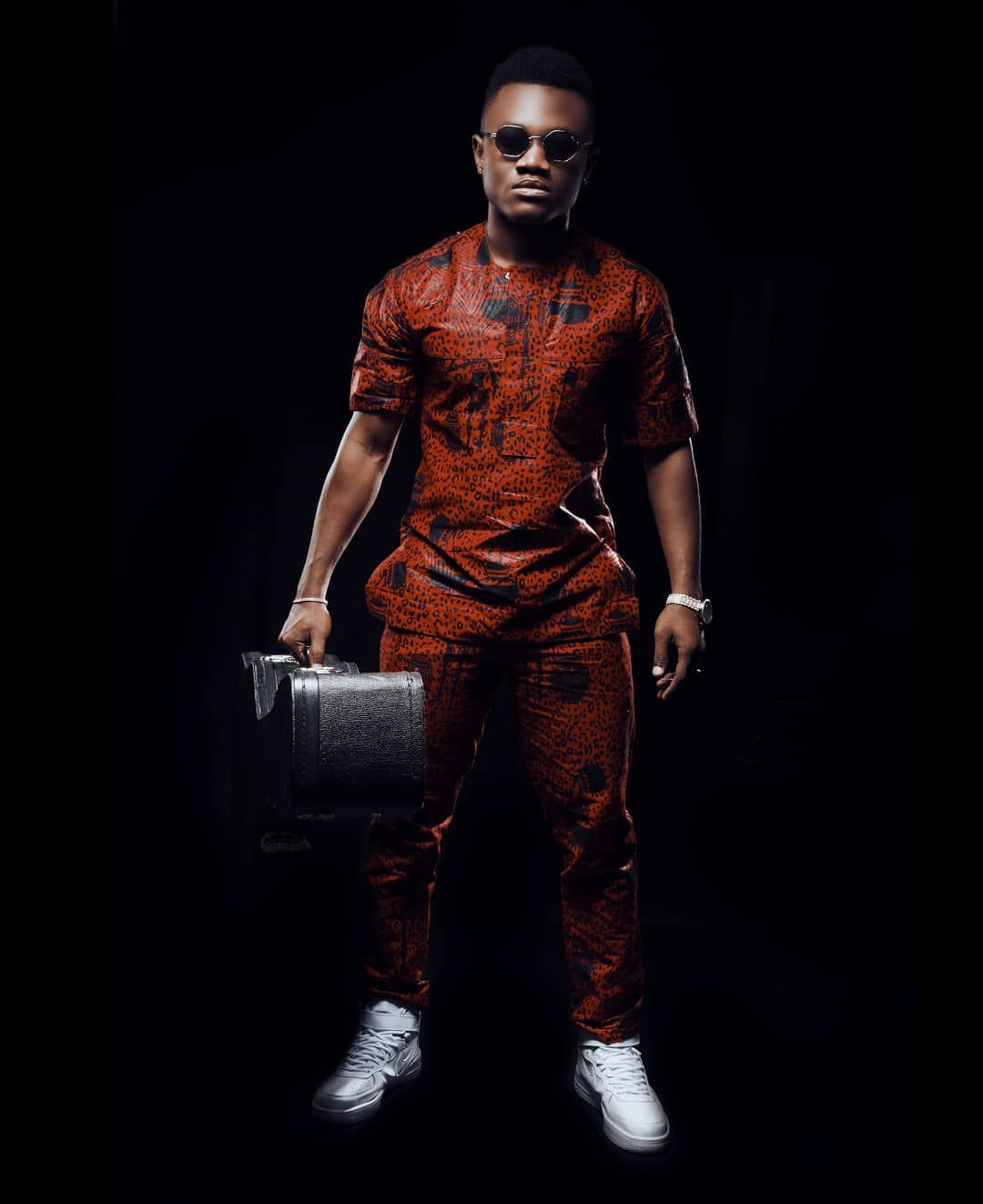 Because he needed to survive on his own and he didn't have any income, he started doing petty crimes like stealing from people the little things they have. One his way to completing his debut album, he met up with a beautiful woman who loved him so much and wanted to take him to her parents and she was actually the muse to the song he just released 'Watakubali' which has been trending since it was officially released.
Mbosso recently went to perform at a full crowd in Yanga who came solely to see him perform with his siganture guitar, The show was successful which was attended by all of WCB artistes even Diamond Platnumz was in attendance.
Here's the music video for 'Watakubali'