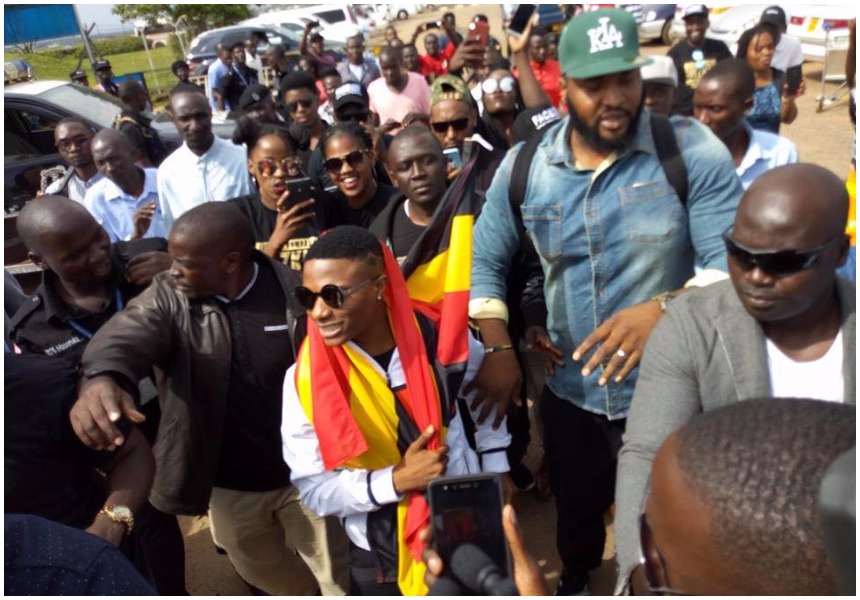 "I don't take nonsense from anyone" Wizkid blasts international award organizers upon arriving in Uganda
BET, MTV EMT and other international awards are fond of awarding African artists at backstage away from the main event.
Several African artists have complained about this but nothing has changed, the discrimination keeps going on year after year.
Wizkid blasted international awards organizers for treating African artists like outcasts. The Nigerian singer took a swipe at award organizers when he landed in Uganda on Wednesday November 6th. The 'Daddy Yo' hit maker is slated to perform at Lugogo Cricket Oval on Thursday night.
The Nigerian superstar gave international award organizers a dressing down during an interview with NBS TV Uganda.
"I don't take nonsense from anyone that tries to look down on Africans or African entertainment . If you're not going to show us same love you show international artistes on stage don't show us no love. We don't want it, we have our people's support," said Wizkid.
Watch the complete interview in the video below: