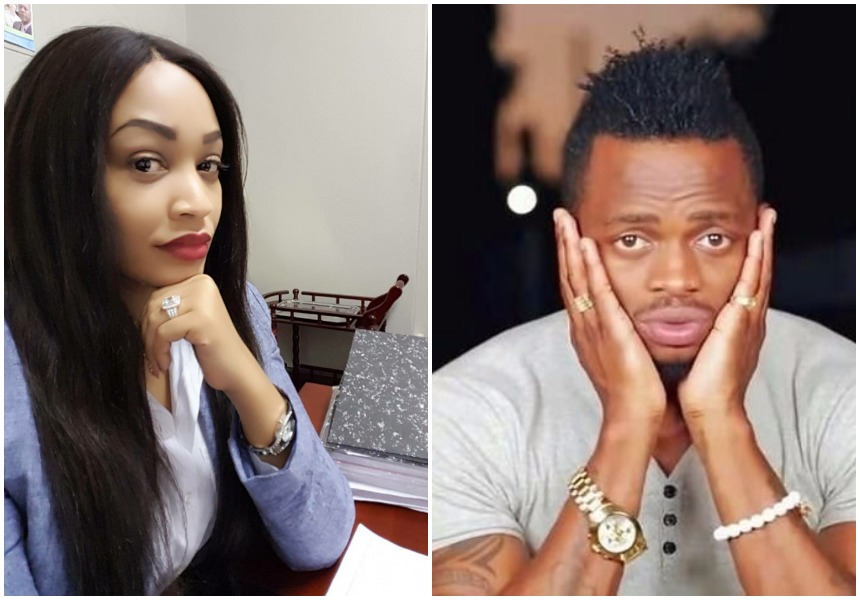 Zari Hassan threatens to sue Diamond Platnumz
Zari Hassan is taking in Diamond Platnumz confessions and the fact the he lied about Hamisa Mobetto. This comes after the model's son Abdul Naseeb was official revealed as the singer's child.
Netizens are caught up in confusion as events take full rounds.
All along Zari Hassan feels she was taken for a ride and a fool.
This is what Zari posted via her snap chat.
Haha u playing yourself..the lies u telling about me knowing about your side chick..try and fix your mess and stop with the lies..Me being quite doesn't mean am stupid.Be very careful with your words.
I may be the mother of your kids and that's the reason am keeping the silence and respect. You might want to Google about 'Defarmation of character law suit' Don't try me!!!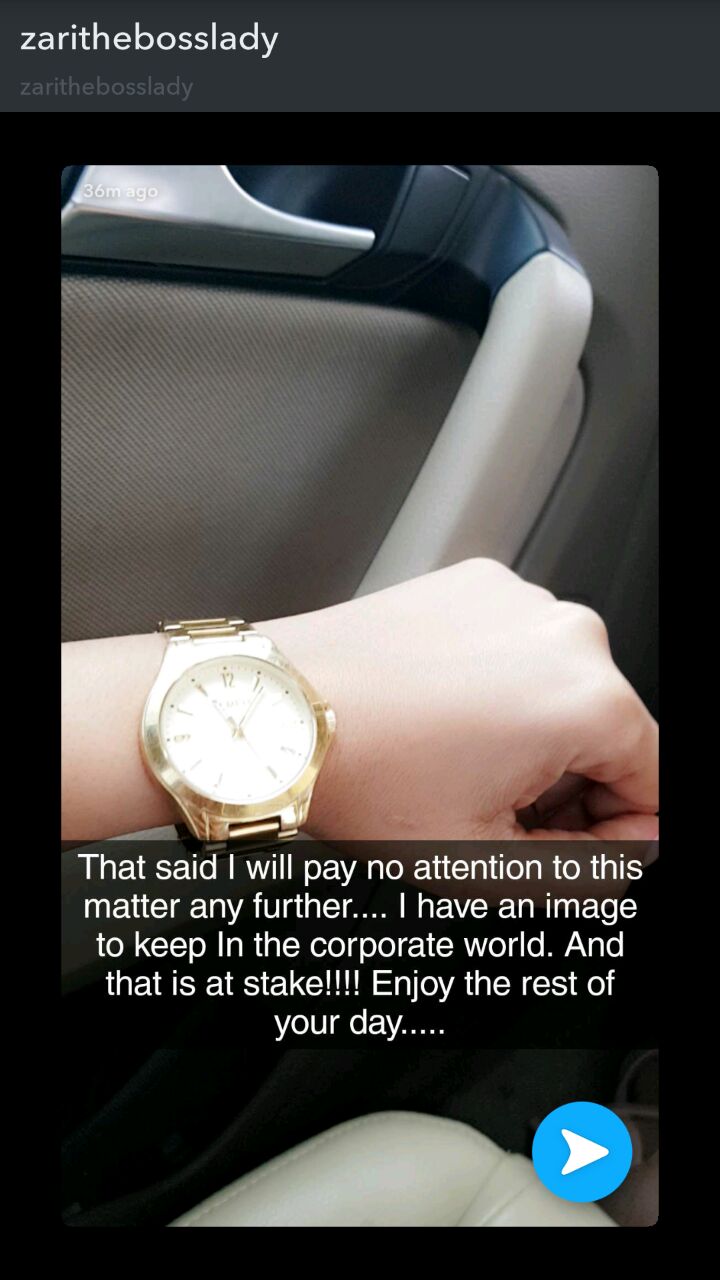 That said I will pay no attention to this matter any further..I have an image to keep in the corporate world. And that is at stake!!!Enjoy the rest of your day.
Zari Hassan is very angry with all that is going on.
This is what I think will happen,she will make sure Diamond pays for all this.
This is how the two met,and a complete reverse is about to happen soon.
It's alleged that the curvaceous, London-educated lass from Jinja, decided to walk out of a 12-year-old marriage she termed as toxic and abusive. Ivan was rumoured to have made a habit of physically abusing Zari. He denied the claims, saying his baby mama's injuries were as a result of a car crash. In her interview with NTV Uganda in December 2015, Zari opened up to presenter Faridah Nakazibwe, saying that she did put in a lot of effort in trying to salvage the union to no avail.
"I tried so much to mend the relationship but it failed. I was abused by Ivan even in front of my kids. Sometimes it happened in public places. I think everyone knows that now. It's a common thing in relationships so it shouldn't be a secret," said the mother of five now. Ivan's attempts to reconcile with Zari were futile as she had already made up her mind to leave him.
After dumping Ivan, Zari moved on and would then fall in love with another basket-baller, Farouk Sempala, with whom they had a short-lived relationship. Farouk then went on the rampage claiming that Zari aborted his kids and that was the reason for their breakup, according to Uganda Exposed.
In December 2014, a picture of Diamond, who had just broken up with his bongo movie actress Wema Sepetu, emerged showing him canoodling with Zari in South Africa. The two denied being in a relationship, with Zari saying that they were working on some music project which never materialised.
She said: "Diamond is just a friend of mine. It's never been written that females and males can't be friends. It is backward people that use that kind of perspective to blow things out of proportion, " she insisted.
However, their union was confirmed a few weeks later when Zari graced the red carpet hand-in-hand with Diamond Platnumz during the Channel O Video Music Awards ceremony in South Africa.
When news broke that Zari was pregnant with Diamond's first-born (baby Latifah Dangote) all hell broke loose, forcing Ivan, who had been quiet about his ex-wife's new love affair with a successful musician, decided to make his voice heard.  .It was widely reported that Ivan was shocked and disgusted to find out his baby mama was pregnant again at her "old" age.
According to Uganda showbiz blog Big Eye, he said, "Zari is an old woman who may not manage the stress that comes with bringing a new life into the world". It added that Ivan was surprised because they had agreed that even with their separation she should never bring someone else to the world but rather concentrate on co-parenting the three sons. With the aid of his close friend King Lawrence, Ivan started attacking Diamond via social media posts asking him to leave Zari alone.
In one of his Facebook posts in December 2015, King Lawrence offered Diamond $40,000 (Sh4 million) to leave Zari alone and allow her to return to South Africa from Tanzania to take care of her children, who he claimed were missing her mother. Diamond did not respond. A few weeks later Zari flew to Uganda and hosted the Zari All White party, which Ivan attended. Diamond, too, was supposed to attend the event but despite being in Uganda, he did not show up. This led to rumours that he didn't turn up to support Zari Hassan because he was afraid of a confrontation with Ivan.
Later, after returning home to Tanzania, Diamond was forced to address the claims, saying he wasn't afraid of Ivan:
"Watu wanasema namuogopa (Ivan), mimi siwezi kumwogopa, hii code chafu kabisa kutoka Tandale mimi nimwogope mtu! Sijawahi kuwa na matatizo naye,nishakutana naye wakati naenda kwenye MTV alikuwepo, mara nyingi tulikuwa tunapishana hivi na hivi kabisa. Hatujawahi kusalimiana sababu sijawahi kuwa na mahusiano naye niseme nimsalimie ni uongo. Halafu nilikuwa nikipita, nipo na crew,security, yeye anakua anapita tu maskini ya mungu," Cloud FM radio, quoted Diamond as saying.
Additional reporting:DailyNation/CloudsMedia