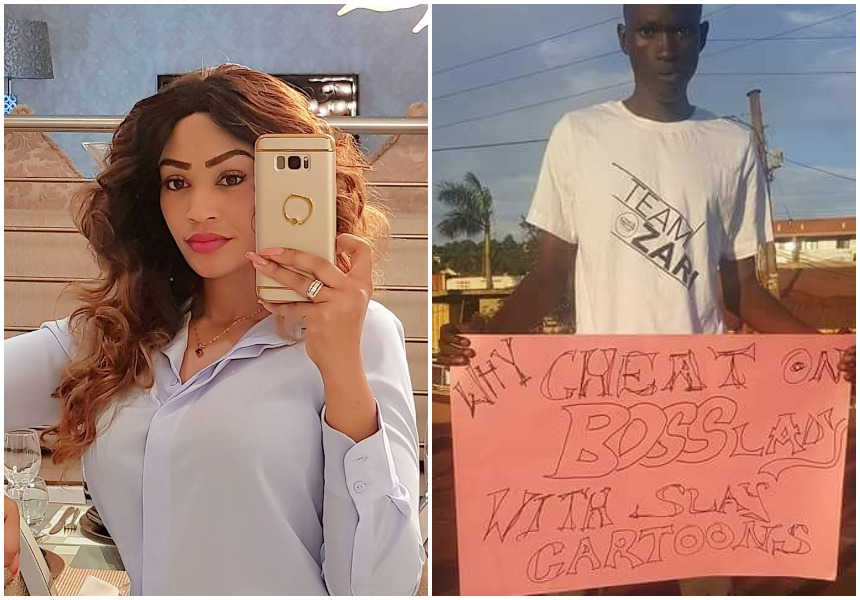 Zari's fans carry placards while demonstrating against Diamond (Photos)
Zari Hassan's relationship with Diamond is a limbo following recent unfolding of events. The mother of five deleted Diamond's photos from her social media handles in a move that was interpreted as end of her relationship with her husband.
Diamond has however refused to explain Zari's decision to 'delete' him from her life, he only affirmed that his marriage was still intact.
Meanwhile Zari's fans have decided to demonstrate against Diamond whom they blame for frustrating his with by fooling around with other women.
Photos of Zari's supporters carrying placards with messages directed to Diamond have since surfaced on social media. See the photos below: