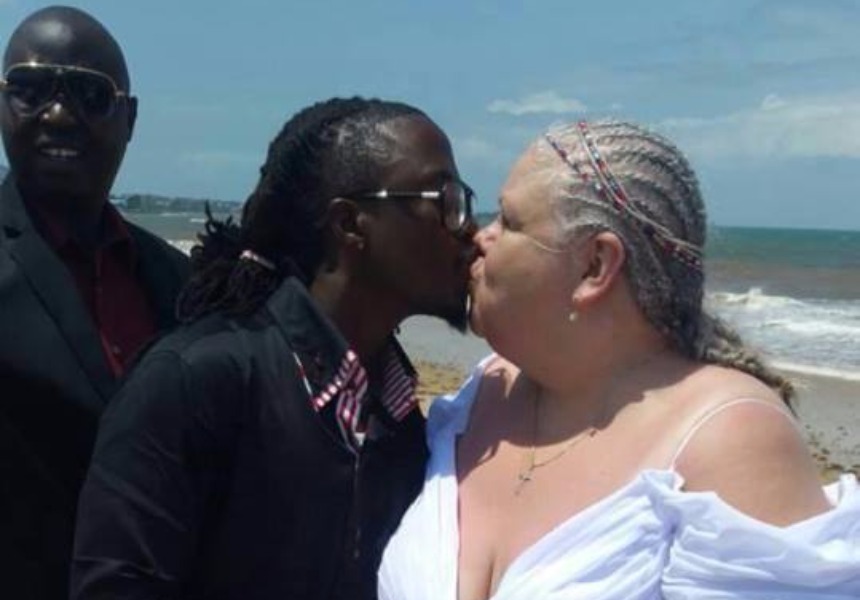 Young Musician From Sierra Leone Marries Woman Old Enough To Be His Mother! Pics Inside!
called Blazer Blaze Joe Blaze ( Yeah, you read that right!) found it in the woman in the picture above.  
I know the love is strong in this relationship! Blaze must have fallen head over blazer, sorry heels when his now wife blazed a trail in-front of his path.
I am sure that the romance the two will have will be comparable to only Romeo and Juliet. This is the love i see in this pictures and I am very serious!. This is a match made in heaven! Best believe.
Anywhoo! Check out the rest of the pics of the veeery dashing couple.