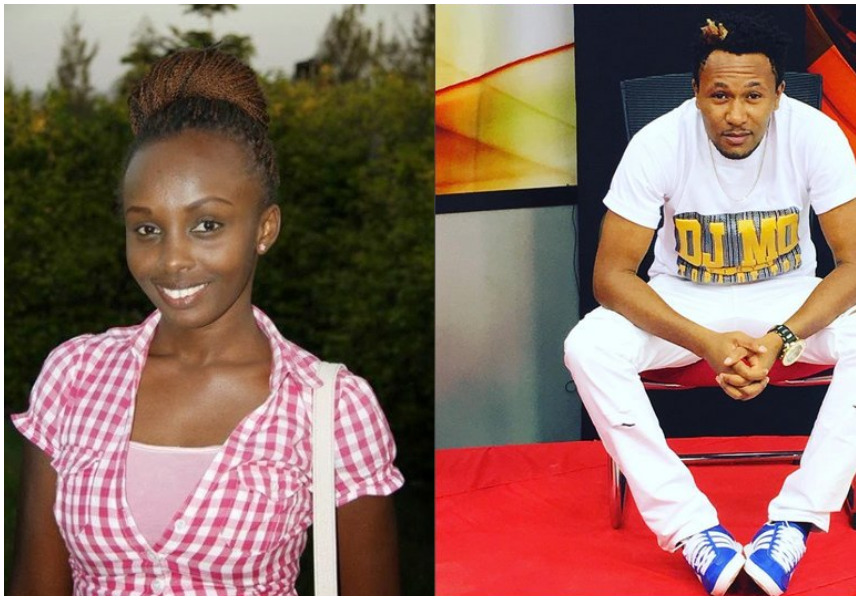 "You can't tisha me" DJ Mo fires at Njoki Chege
Njoki Chege is back, the controversial daily nation columnist took a swipe at DJ Mo and things got out of control as Size 8's husband decided to fire back.
Njoki launched scathing attack on DJ Mo in her article on Daily Nation on Saturday September 16th titled 'DJ Mo has a flawed view of  marriage and should apologize for his remarks'.
The Nation columnist was responding to recent revelation by DJ Mo where he confessed that he subjected his wife Size 8 to a number of tests before he decided to marry her.
DJ Mo caught a major one and decided to fire back at Njoki Chege. Mo told Njoki to look for attention else where, he said that he was praying for her to get married.
"Someone tell Njoki Chege (have never heard about her before )we are happily married and we are fine hahahahahaha- my wife Is a queen and I TREAT HER LIKE ONE – my WIFE LOVED ME WHEN I WAS AND HAD NOTHING so stop twisting the whole thing for relevance 
😂that's all I meant – njoki you she need to look for attention somewhere else – Am one Christian you can't "Tisha "with your articles " I pray for you to get married and please come for some marriage tips & advices .
••who made you the chair lady in the counsel of apologies ••" Wrote a distraught DJ Mo.