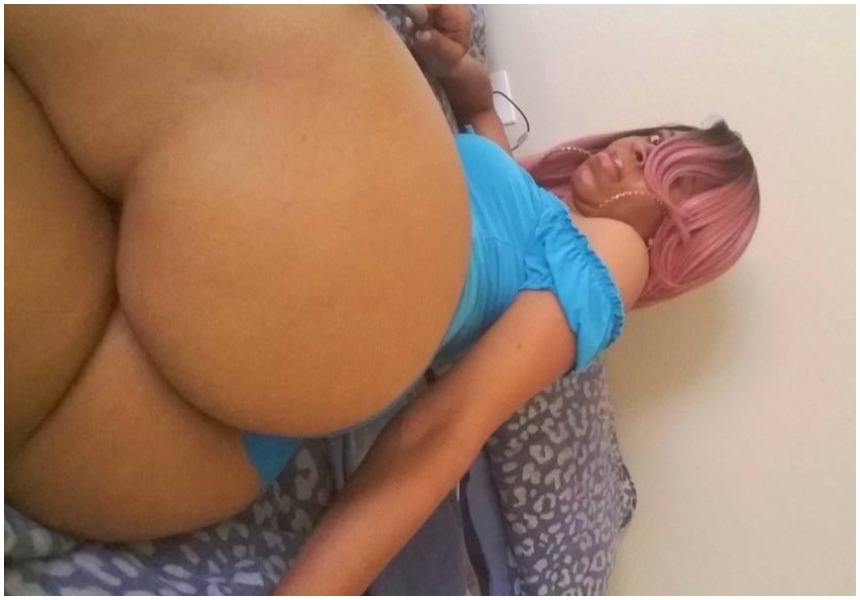 Whose mother is this? Shameless woman goes on rampage posting photos of her thick cakes ahead of her 41st birthday
Apparently women are more likely to go through a midlife crisis earlier than men, often between the ages of 35 and 44 years.
For starters, midlife crisis is that period when a person regrets how they have lived his or her life in early stage of life. One attempts to 'correct' their mental issue in a variety of ways that makes them feel as if they are compensating for what they didn't do in their youthful days.
Instagram hottie – La Dive who is almost turning 41 is experiencing midlife crisis. La Diva says posing half n*ked makes her equal with younger ladies.
"No matter how you younger women look at it if your on social media half n*ked you are viewed the same way as a p*rn ★💯 Its no one better than the other,so you think you still can keep your pride,dignity,& respect??😅😅😅funny, really funny if I'm a hoe your a hoe…young/old don't matter it all looks the same in a nigga eye… lil gals😘 #LearnFromAnOldHead#ICanGive2Fcks💯💯💯," wrote La Dive in part.
The American lady who has striking resemblance to Michelle Obama will be turning 41 on Tuesday December 12th.  La Dive says she feels young and that netizens love her smutty photos.
"I may be turning 41,but I don't feel it. I guess it's true what they say Your Only As Old As You Feel! Bday Dec.12 still counting down."
La Dive says she will only act her age when she is infested with wrinkles. She is proud of her age even though she acts like a confused teen.
See more photos of La Dive below: