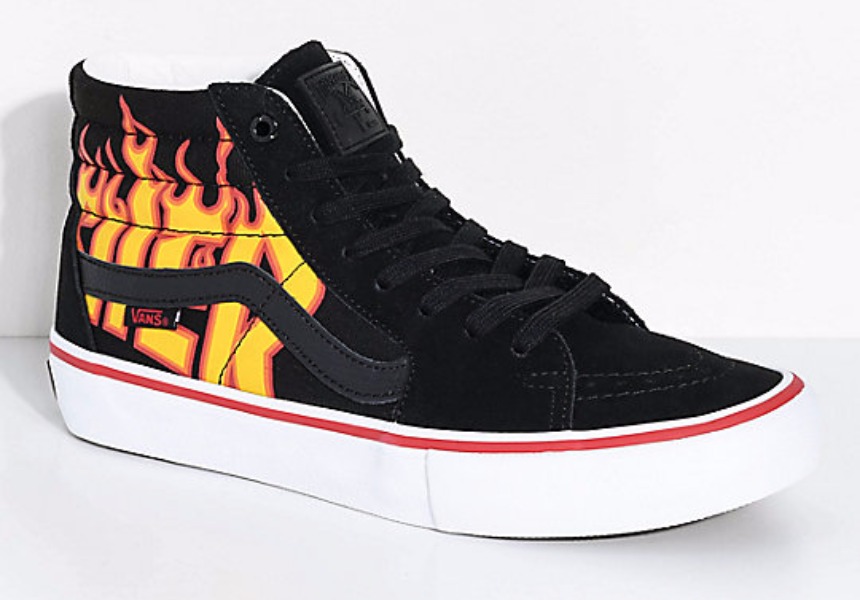 Vans x Thrasher Sk8-Hi Pro Black Skate Shoes are the sneakers everyone want, are you among them?
Most people nowadays are into Vans sneakers, from television stars to actors and most specifically to musicians. Vans have been in the sneaker game for a while now but what makes it stand out is the way you can easily wear it with anything and still look fly.
Vans sneakers which was originally meant for skate world has a variety of shoes, ranging from low tops to high tops but the one that I am talking about today is the Vans x Thrasher sk8-Hi Pro Black skate shoes.
These shoes looks as if they have life, with the fiery burning emblem on the cover of the shoe makes it stands out even more and look unique than your nominal
Vans kicks.
Check out the Vans x Thrasher Sk8-Hi Pro Black Skate shoes