"Upgrade hizo macho zako zinakaa kama popo" Nasarites attack Ciku Muiruri after she takes a swipe at Raila Odinga
Nasa supporters launched scathing attack on Ciku Muiruri on social media. The former Classic 100 presenter rubbed Nasarites the wrong way when she took a swipe at Raila Odinga.
Ciru taunted Raila over photo he posed with his daughter Winnie Odinga while they were on a KQ flight returning to Kenya.
"Yaani KQ didn't feel woiyee and upgrade him to better seats? 😂😂😂😂," Ciku Muiruri captioned a photo of Raila and Winnie.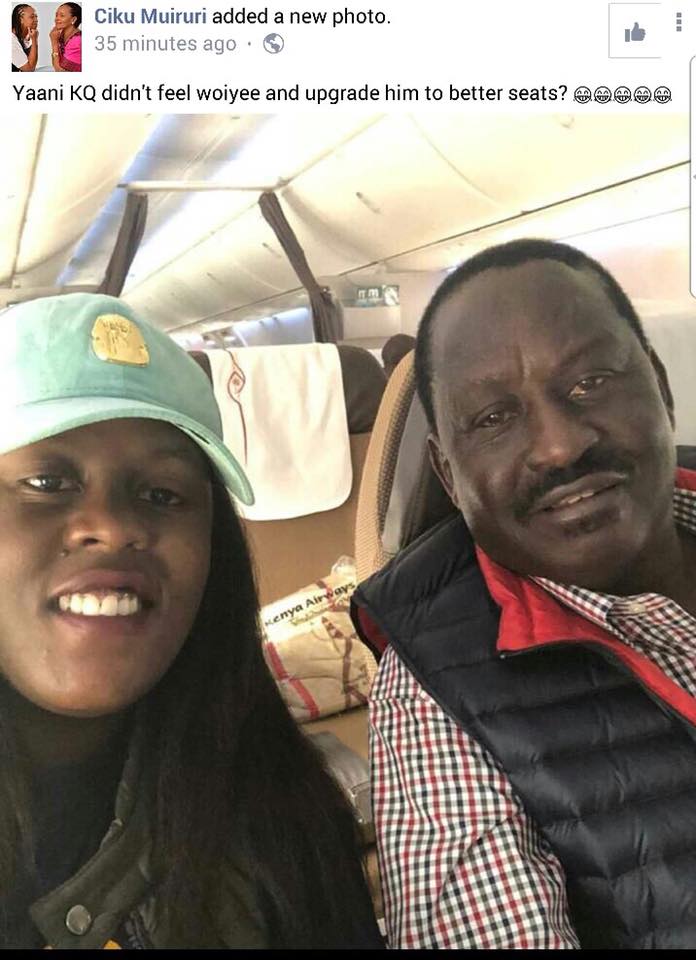 Nasarites were quick to troll the former Trend panelist. Twitter bigwig Cyprian Nyakundi says Ciku doesn't have the morals to talk about 'standards' since she is a loose woman.
See some of the comments from Nasarites below:
Cyprian Nyakundi: Yaani Uhuru didn't feel woiyee and upgrade you to a CS or head of Parastatal or something? Hata afadhali those bitches who are getting sex-for-jobs like that cabin crew chic who was appointed by Sonko. Ciku Muiruri is just dishing out free sex in exchange for nothing. And she has the nerve to talk about "standards" . In 2005, Ciku Muiruri and her coterie of groupies, were being gang-banged by the Artur brothers. It's now 2017 12 years later and they still on that grind.Jameni can't they just have mercy on those over-sexed vagina's and retire? The mlolongo of vijiti's which have banged them is too long. Time to call it a day. Hata Mugabe ame-retire.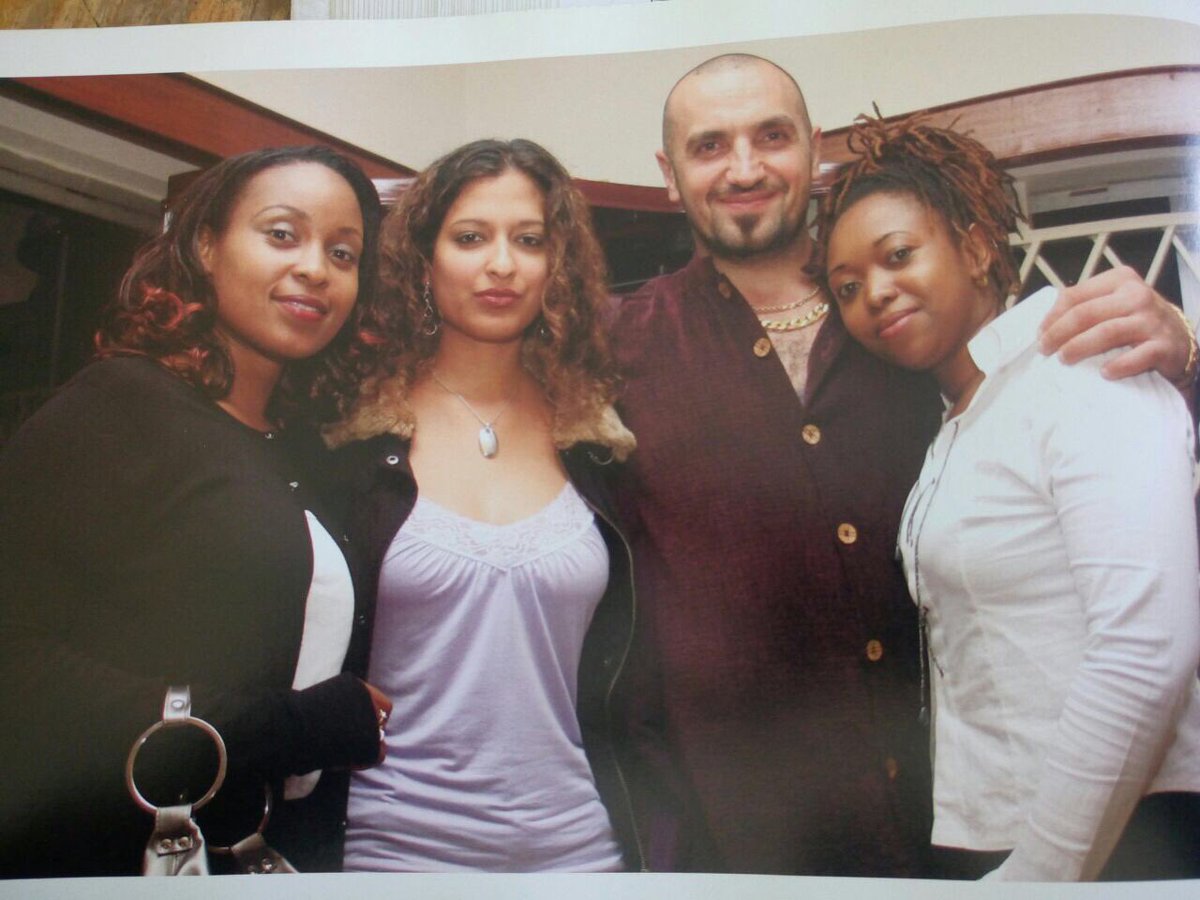 Juliet Julieta: Wewe upgrade hizo macho zako znakaa kama bat/popo yenye imembao
Captn Collins Wanderi: Ciku Muiruri, you will not be forgiven for this…..I can't see very well, is this first class or economy? Be careful where you walk….avoid the NRM militia at any cost, otherwise you might lose your server…..
Mo van Buiten: This is one of the reasons as to why you can't get a husband. So deal with it. It's high time you stop playing expensive because you are NOT.
Winnie Annwarite: Its understandable you are doing this so that your sponsors in jubilee can notice and increase your monthly allowance you can stoop so low
Mutwiri Alex: Raila had to change flight after your people came for him Btw Cyprian Nyakundi anakutafta
Lynette Bunde: This show how premitive you are Ciku..You have no clue how the business class seats in Boeing 737-800 new generation looks like.. Actually you have never travelled KQ business class coz if you had, you would have noticed the soft beige blankets…which are different from those in economy class..and of course the curtain that separates economy class and business class in B737-800.. Don't show us your primitivity !
Eric Amunga: What's wrong with Raila Odinga flying economy? The Pope flies economy, Magufuli flies economy but because you are used to looters who steal our taxes to live in opulence, you find it strange when Raila flies economy.
Irene Musyoki: FYI Ciku, those are business class seats on the B737 -700 series! I am guessing you haven't flown on that fleet hence your ignorance on the same. We, excuse your ignorance! Flying is a luxury😎
Eunice Wamechi: Racing menopause in reality and stupidity on social media…..yaaaak'….eti a public figure nkt!! So tribalistic yet u rate urselves as role models! Well public figure…..in?? So Kindly go fix ur protruding forehead coz it makes ur nose elongate like that feace pipe of 1200AD!
Wakili Ot: You can't even hire a Taxi from Mukuru kwa Njenga where you live to Muranga to see your malnourished jiggers infested mother… and here you are discussing people who are flying on a KQ flight from a ten day tour abroad!!!.