upcoming socialite Joy Angujah shows something peculiar on her nether regions
Joy Angujah is making men drool over her on the gram and she's not relenting any time soon.
The upcoming socialite who happens to be the younger sister of socialite Corazon Kwamboka is not afraid to show the whole world how thick, pretty and naughty she can get if need be by sharing rather peculiar photos that a nun can't look at twice.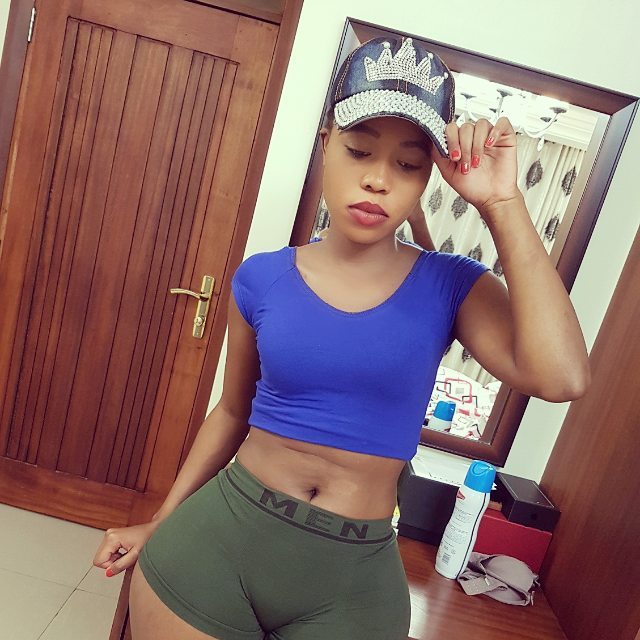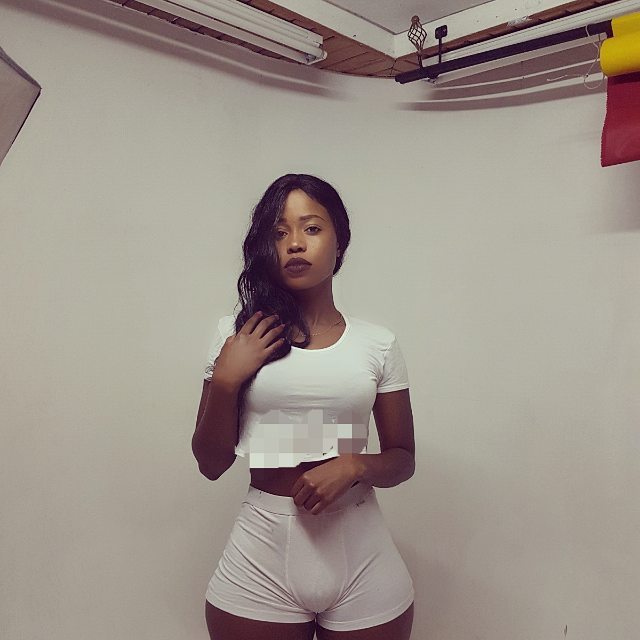 Apart from these two photos which are self explanatory in nature and which will make you feel some type of way the way you interpret them, Joy Angujah went on a photo sharing spree on her gram letting her fans who how pretty, thick and naughty she can be and her fans(followers) seems to like it and encourage her to give them more on her comment section.
Here are some of the comments;
sinyokosa: Oh snap. I don't think I will be able to sleep tonight
percytom65: Head Turner. Call the fire department. That pic should be illegal
seiyan_mary: 😍😍😍😍bby now i miss you more because of this pic 👌👌👌❤❤❤
dwalow: I love thissssssss. Ghoshhhh😚😚😚😚😘
haji_gyamooo_chipin: Lovly poze…..
oscar.odi: Nice
spinx0_: International tings I see here…. 😜😜😜😜😜😜
originalben247: Raw sauce
queen_k_rene: Hot
queen_k_rene: No ketchup, raw sauce
melusi263: Too much juice
amazinehenry6: Thanks and I enjoyed y'all beautiful Queens photos. Y'all all are lovely people. Thanks
sandy_mandela: Daaaaaaaaaaaaaaaaaaaaaaaaaamn! 😜💞…lit is is already Tbaby 😘😘
dwalow: @taureandime woooooooowww. You Gat this love. ❤💞👌. Am fully awake in here. You feel me. 😜😜😜
Here are some of the photos that are really driving her fans and followers crazy