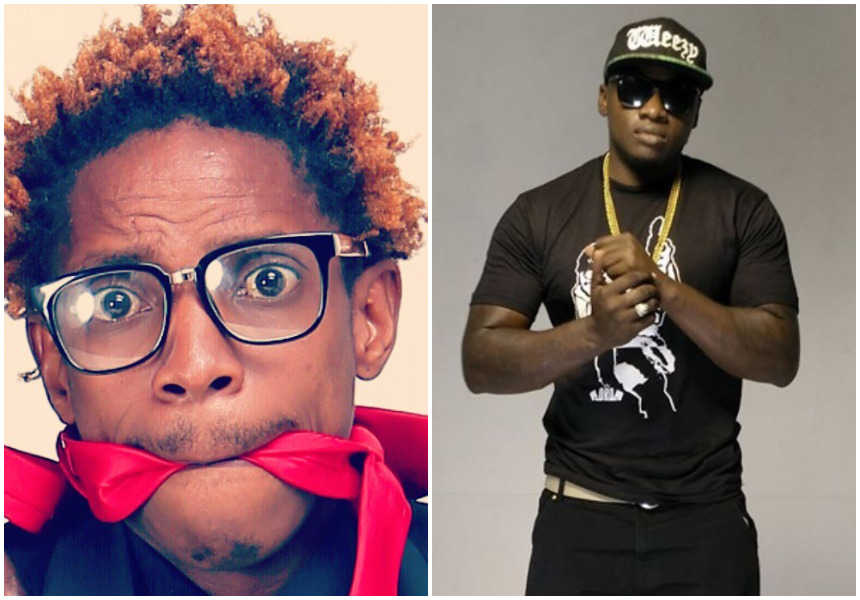 The beef is getting hotter! Eric Omondi fires more salvos at Khaligraph after he called him 'spaghetti'
Comedian Eric Omondi and Khaligraph Jones have been at each other's throats since a day ago,  they have been throwing words at each other as their beef gains momentum.
The two celebrities fell out after screen shots of Eric Omondi's conversation with an unknown guy indicated that Khaligraph's Range Rover belonged to a woman in Hurlingham.
Khaligraph fired back at Eric following the leaking of the screenshots, he called Eric spaghetti among other unpleasant words, he also asserted that the British machine was his.
The comedian however didn't stop with his onslaught on Khaligraph, Eric sarcastically offered to fuel the rapper's Range Rover.
"😂😂😂😂 Negro mbona inakuuma sanaa😂😂😂😂😂 Nishaenda petrol station kuja nikuwekee fuel… Range Rover sio mchezo kama ujazoea @khaligraph_jones nimeskia umekimbia kwa Olla" Eric responded to Khaligraph.