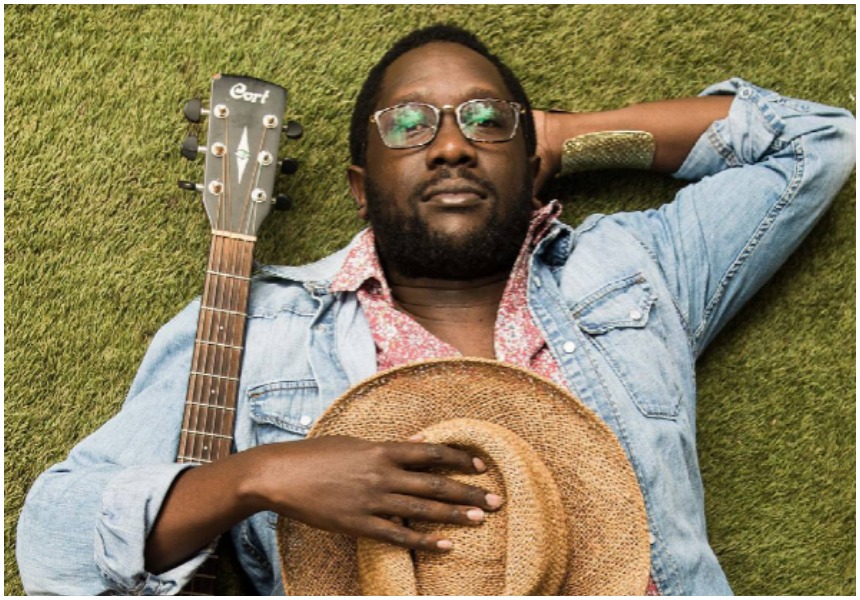 Tetu Shani, the Kenya's talented contemporary folk musician
Many average Kenyans might not know who Tetu Shani is but for the intellect and the music connoisseurs the musician is something extra ordinary and something out of your ordinary "box". Tetu Shani is a talented artiste that does not only represent Kenya in his music but represent the whole Africa as a region.
"Guitar-wielding Tetu Shani, arguably Kenya's leading Contemporary Folk musician, enjoys a wealth of influences in his music. His distinctly original sound is as African as it is cosmopolitan.
In a sense, it is like Kenny Rogers meeting a Luther Vandross who so happens to speak Kiswahili. Picturesque images intersperse with delicate emotional truths buried within a cultural context. The result is over four minutes of acoustic bliss."
Tetu Shani who has won silver for outstanding achievement at the 2017 Global Music Awards has worked with numerous artistes with Moritz Regentag being among them as put Kenya on the musical map in regard to contemporary folk musician.
Have a listen to his 'Salamina' single below just to have a glimpse of how the musician is talented