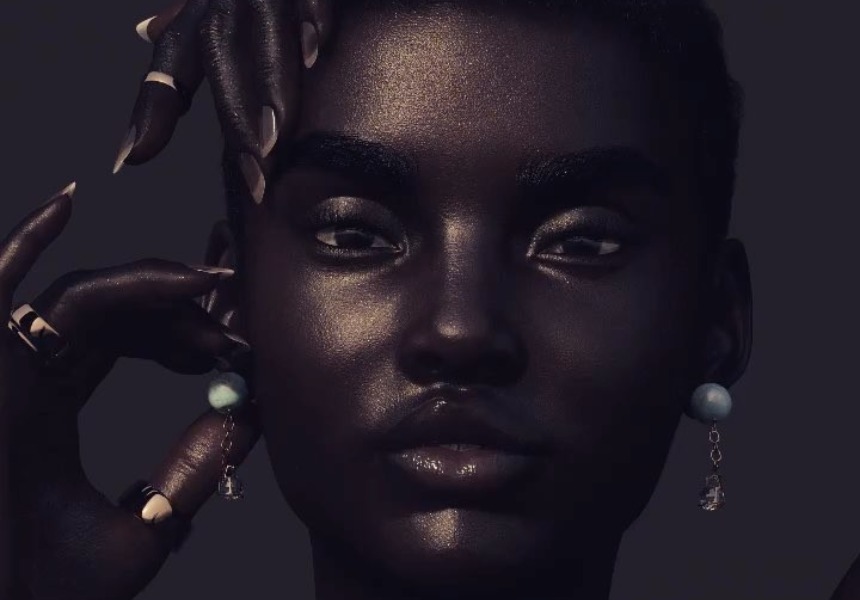 Shudu The Model, is she real or a mere CGI
After Shudu's images who is a beautiful dark-skinned model started to circulated on social media, everyone went beserk because she was absolutely beautiful, perfect in every way even her amazingly smooth skin had us shook.
Because the only way we have contact to her is entirely though her Instagram account which is the only form of social media platform she allegedly has and oh! she is also available through UK-based photographer, Cameron James Wilson's website where you can buy the exclusive photos of the model.
That being said, numerous rubblings has come forth to question whether Shudu is real or just a mere CGI(Computer Generate Imagery) because nowadays everything is possible in this wicked world today and thanks to computer inventions, we can move mountains(metaphorically of course).
Just look the way Shudu images are unreal and trust me, they will make you question you sanity as she looks just perfect, nothing is as perfect like Shudu, I mean even Kim Khardashian is not as perfect as her and Kim has done everything possible cosmetically to become perfect.