Shaniqwa sustains injuries as his vehicle is stoned during Nasa showdown with the police
Kelvin Mwangi Thiong'o popularly known as Shaniqwa was among innocent people caught up in the melee that was witnessed on Mombasa road on Friday November 17th.
Nasa supporters engaged police in running battles for the better part of Friday when Raila Odinga returned home from his trip abroad.
Police teargassed and fired bullets at Raila's convoy in a bid to stop it from accessing the CBD where the Nasa leader was supposed to address his supporters.
Motorists along Mombasa roads and other routes that Raila's entourage used were caught up in the confrontation between police and Nasarites.
Shaniqwa sustained bruises on the arm on Friday morning when police and Nasa supporters clashed on Mombasa Road. The actor's vehicle was stoned during the chaos.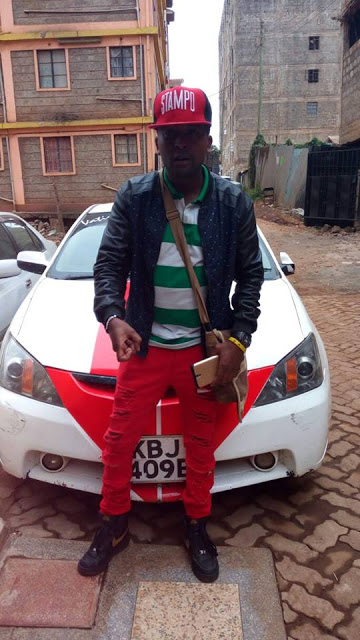 The 'Jameni' actor was driving to meeting at Standard Group headquarters along Mombasa Road when he was caught up in the confrontation between the police and Nasarites.