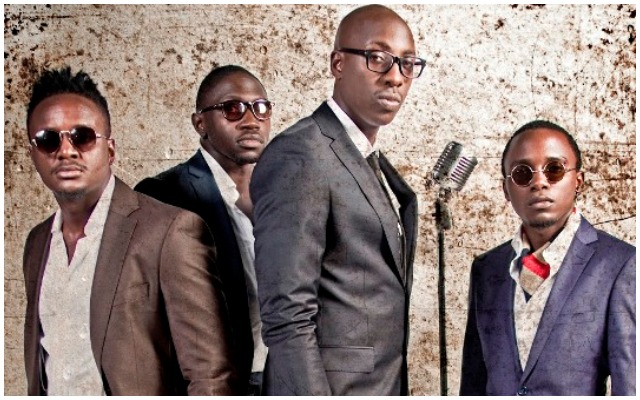 Sauti Sol released their third Studio album 'Live and Die in Afrika' and it available for Free!!! But for only 48 hours.
If you are a keen fan and believer of Sauti Sol and their music, you will be happy to know that they have finally released their most anticipated third studio album, 'Live and Die in Afrika' which was released for free in Safaricom's web server for a small period of 48 hours, note that this was yesterday, so the clock is ticking, go and download your soft copy of the album before is is removed from Safaricom's platform because after that, the album will be going premium.
If you want to download this full album, go to Safaricom server by clicking the Safaricom logo below.
This is how Sauti Sol in their own words described the 'Live and Die in Afrika' album
"Live and Die in Afrika is Sauti Sol's third studio album. The 15-track album is the group's first self-produced album touted to have birthed the hit singles: Sura Yako, Isabella, Nishike, Shake Yo Bam Bam and Still the One. The album is a celebration of the African continent coming of age, flaunting the richness in cultural diversity, talent and resources.

And now we finally have a generation that fully believes in this continent and her great potential. African diaspora is on a mission to reconnect with their roots, be it through music or other media. There is a willingness to aspire everything and anything African. "In California, they have been dancing to Sura Yako," (Barack Obama). They sing and dance to the same tune at a wedding in Moshi, Tanzania. There is a willingness to Live and Die in Afrika. These are the united minds of Africa. Minds that will LIVE AND DIE IN AFRIKA!"
After this, Sauti Sol will be going on a country wide tour to promote the album.The album will be available on iTunes and the hard copy will be supplied on Nakumatt supermarket retail chain
"This was a first for both Sauti Sol and Safaricom, where an album is made available for free for a limited time. The album release will be followed by a countrywide tour where the band will be able to meet and interact with the fans." Sauti Sol manager, Marek Fuchs said.