Rufftone: I asked president Uhuru tough questions because I did not want people to say I'm a State House puppet
Gospel singer Rufftone is among a few Kenyan musicians who have unrestricted access to State House. Rufftone has been invited to State House multiple times to perform and also just to hung out with president Uhuru Kenyatta.
Rufftone and president Uhuru Kenyatta had a meeting at State House earlier in the year. The gospel singer has since revealed what his meeting with Uhuru was all about.
Rufftone says he talked about the challenges facing youth in Kenya during the meeting with Uhuru. He further reveals that he kept it real with the president asking him tough questions.
"When I went to State House and the President asked me to talk about voter registration, I saw it as a challenge because it was very discouraging that youth are passive as far as voter apathy and yet we are the highest population, about 75%. So I asked the President the tough questions the youth were asking. I wanted to be real because I did not want people to say I'm a State House puppet and all that, said Rufftone.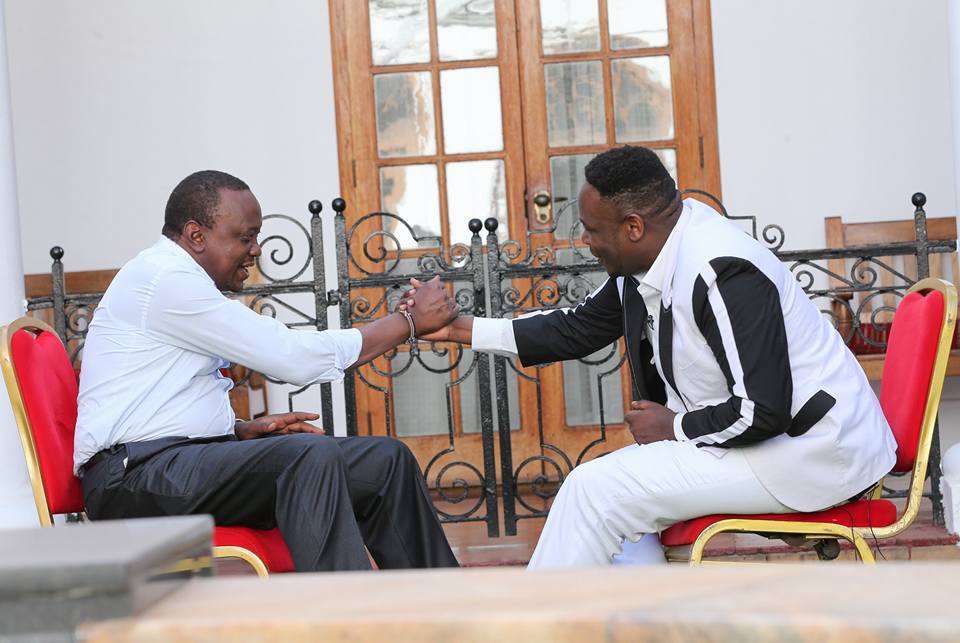 "So I told him the youth are saying they are being used as a bridge to construct a political mansion. Once politicians have constructed their palaces, they forget about the youth. And also the issue of corruption, which is said not to be handled correctly and Mr President Uhuru responded positively about it. For me it is not late if we can be proactive and have the right altitude and monitor and correct each other. We cannot succumb to this disease we can still change," added Rufftone.