Governor Rochas Okorocha blames bad printing for ministry of happiness gaffe
Governor Rochas Okorocha has been in the news lately for appointing his sister to a post in his government called the ministry of Happinnes. This fact  has not been taken lightly by his constituents or Nigerians in general, who see it as an abuse of office and general tone-deafness.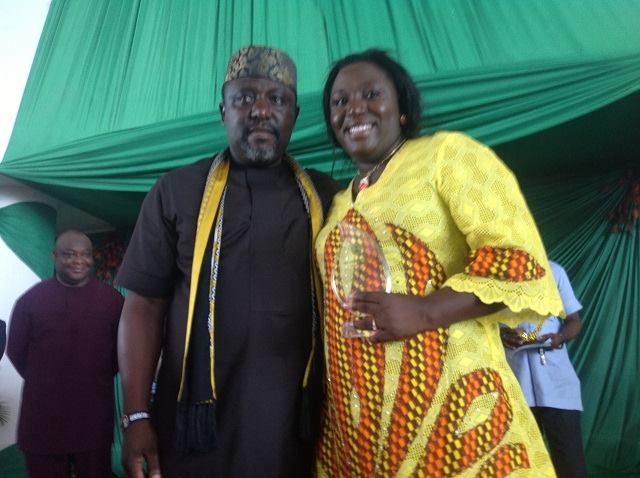 So governor Rochas Okorocha has come out to clear the air. Llet us not lie, the air was stinking from here to Timbuktu. Who do you think that the honourable politician will blame for name given to the ministry? Himself? Nooo! You are taking his honourableness to another whole level!  He blamed the stupidity of the name on his government printer, calling it the printer's devil.
Chief Press Secretary to the Governor, Mr Sam Onwuemeodo said a typographic error,(hehehe!) led to the naming of the Ministry as the Ministry of Happiness and Couples fulfilment. It is now called Ministry of Happiness and Purpose Fulfilment. This guys don't really get it, do they? The release from the spokesman read:
"There was a typographic error in the first statement issued on the swearing in of the new commissioners.

The word "Couple" was inadvertently written, instead of the word "Purpose," we regret that.

 

The real essence of life is to be happy and to fulfil one's purpose in life; Government officials are elected to address this.  

This is the very reason people elect their leaders: to guarantee their happiness and purpose fulfilment. A great leader therefore, is one who provides happiness to the people.

Unfortunately, this vital element of our social lives has not been properly addressed. Governments at different levels have created several ministries and departments to achieve this, yet people are bitter, angry with hate speeches which lead to crisis, war and even terrorism."

Okorocha Rochas PHOTO CREDIT:naija news
The statement further described the choice of Okorocha's sister, Mrs Ogechi Ololo as the Supervisory Commissioner in charge of the ministry as a wise choice considering her experience in administration. Nepotism was never in question Mr. Governor. your sister was the only qualified person for the role.
"The choice of Mrs Ogechi Ololo, a Masters Degree Holder in computer Science, USA who has been the Deputy Chief of Staff to the Governor on Domestic Matters and Food Security can be described as a round peg in a round hole."
Are we just cursed as Africans or?