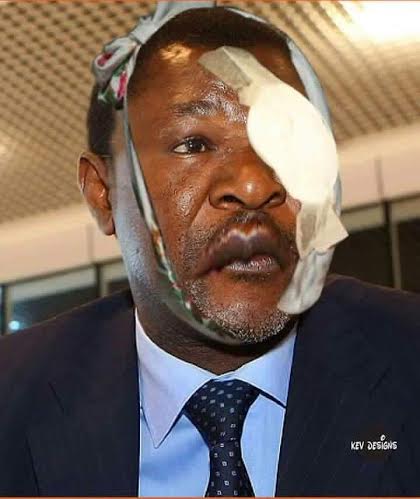 Revealed:The Man Who Was Allegedly Eating Moses Wetagula's Yellow Yellow Grapes! PHOTO
Do you think Moses Wetangula was beaten by his wife?Really?Who would beat up a man with such a physique?
Anyway the mystery surrounding Wetangula and his second wife's brawl continue to unravel with new developments each and  everyday.
A Congolese man is at the center of tussle between Mose Wetangula and his wife Waceke.
The Nairobian says a certain Saint Patrick Ponce Mahele was involved in a deal with Wetangula's second wife. Mr. Mahele is a Congolese music producer.
Waceke reportedly invested millions of family money in a business deal with the Congolese man. He convinced Weta's wife to invest the money in a business venture in Nigeria which collapsed and the money went down the drain.
Saint Patrick says his friendship with Waceke was tight because of their business interests and not because of pleasure.