P Square put their mega mansion 'Squareville' up for sale as they go their separate ways
Paul and Peter Okoye formerly of P Square did several things together while they were still tight. The twins however got embroiled in unending feud that turned them to bitter enemies.
Two months ago Paul and Peter almost exchanged blows at their lawyer's office when they met to officially terminate the agreement binding them together as P Square.
The brothers have decided to sell all the joint properties they own and split the money so they can finally go there separate ways with no strings attached.
The twin brothers are now selling 'Squareville', a luxurious home they build together in the leafy suburb of Ikeja in Lagos.
'For Sale' post is conspicuous at the brothers' 'Squareville' located on Lola Holloway street, Omole Estate. The mansion is reportedly being sold at $2 million or Kes 200 million.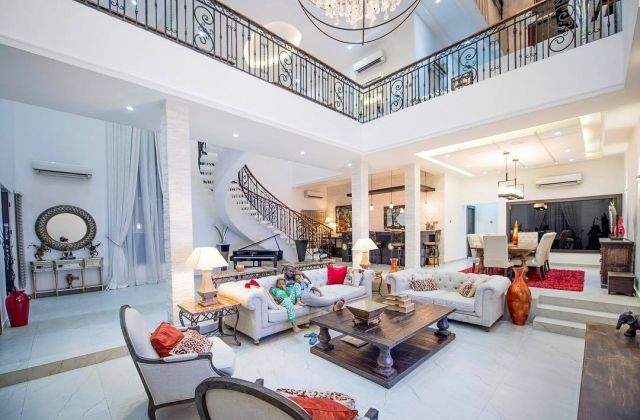 P Square's mansion has a swimming pool, basement, six living rooms, ten master bedrooms and other exotic features.