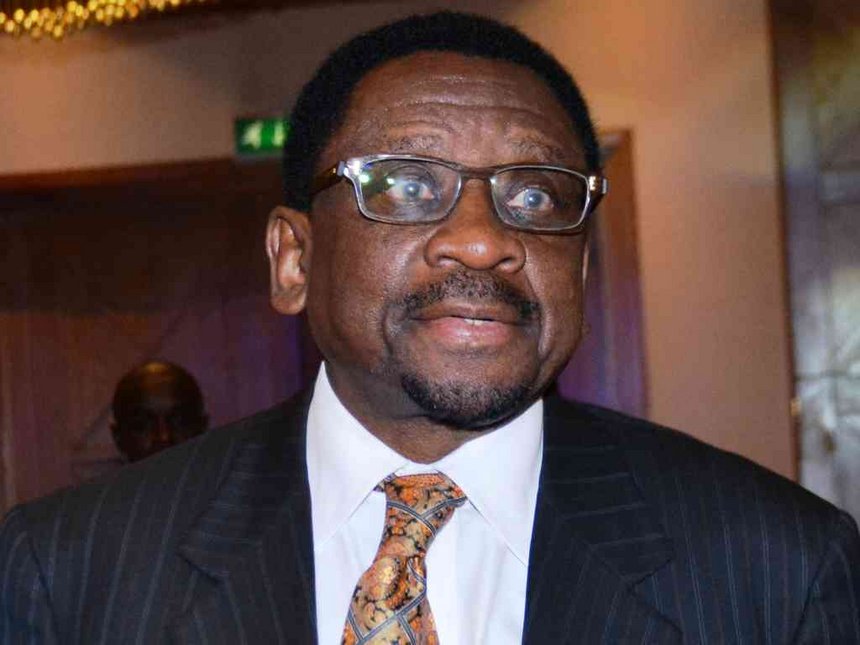 hatuogopi! Orengo comes out defiantly againstwestern diplomats
In most instances our politicians  are very lacksaadaiscal in dealing with pertinent issues that are affecting Kenyans. Normally issues that are very important are ignored or glossed over.  But this situation concerning western diplomats threatening our politicians needed a strong rebuttal and damn! didn't Orengo do us proud. It may not be great in terms of actual policies but it shows Kenyans have a backbone and won't be bullied around.

James Orengo. photo credit: courtesy
On Monday, Bob Godec led the ambassadors and high commissioners of other western countries, in releasing a statement that urged both sides to re-consider their tough positions. The told Nasa to give IEBC a chance to conduct the fresh election without demands/interference. The statement also advised Jubilee against passing any new legislation regarding the election this late in the game.
The diplomat who came from the US, UK, Sweden, Germany, France, Finland, Switzerland, and Netherlands, signed the joint statement that also spoke out against violence or plans for violence. This was interpreted to mean the scheduled Monday and Friday protests by Nasa.
There had been earlier rumours that the diplomats had threatened to ban certain politicians and their families from travelling to their countries, if they do not tone down on their hard positions. This is what made many antsy in NASA, in particular, Siaya Senator James Orengo.This is the statement he issued:
"We are not going to be blackmailed. We are not very enthusiastic about going to the United States of America. The diplomats have overstepped their mandate, our sovereignty cannot be surrendered to anyone. We are taken aback by utterances by the diplomatic community. They too have issues from their mother countries to deal with. America also has its own problems."
Most likely Orengo is referring to the recent Las Vegas shooting and also to the flurry of hurricanes the Americans have to deal with. Wow! Talk about throwing shade.