Noti Flow provides evidence that she and Colonel Mustafa are actually dating
Noti Flow the effervescent talent that can both sing and act is one lady that keeps on amazing us. From her excellent rap skills to her acting and performing on Nairobi Diaries she lights the stage. Now she has come out to dispel any rumours that she wasn't dating the Colonel by posting some very clear evidence on social media. For those of you who actually cared enough whether she was or she wasn't.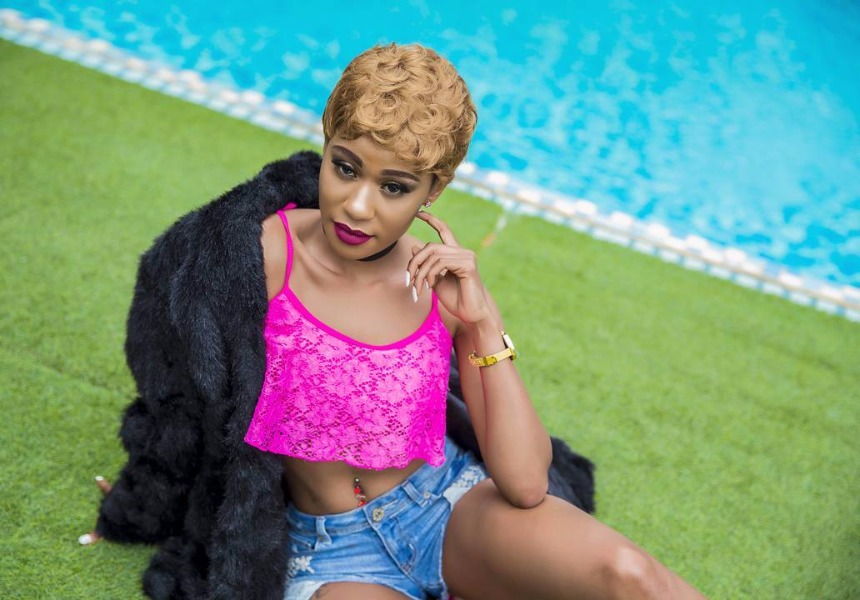 The petite actress has come out with definitive proof that she and Mustafa are an item. Don't forget that Mustafa had earlier on denied that he was dating the Noti Flow and said that their relationship was purely professional.
I think that with this clear photographic evidence we can now clearly be the judges or is it just a publicity stunt? Here are the photos:
From the translation of the caption from Kiswahili to English you can see how much love Noti Flow has for him. Again I ask is this a publicity stunt cause Mustapha doesn't look as enamored with her as she is with him. But what do I know anyway?
One interesting thing about the above post is the comment she received from Jicho Nyanya who you can tell is very concerned with the well-being of the star. She wrote:
" He Will Bang you 100 times in 2 weeks and confess that after he dumps you.. These hoes dont learn lessons ..Remember Huddah?? But wherever"
Oh! How caring of her!