no beef between Khaligraph Jones and Nyashinski
So for the air to be clear once and for all, there isn't any beef between the two hip hop and rap heavyweights in the country today, am talking about Khaligraph Jones and Nyashinski. The two rappers earlier today met up and took a photo together being in a perfect space and are cordial with each other.
The photo was posted by Khaligraph with no caption at all but the fans however can't get enough of the picture as they are looking forward for the collaboration track together that's if they are working on something together because none of the rappers have instigated this.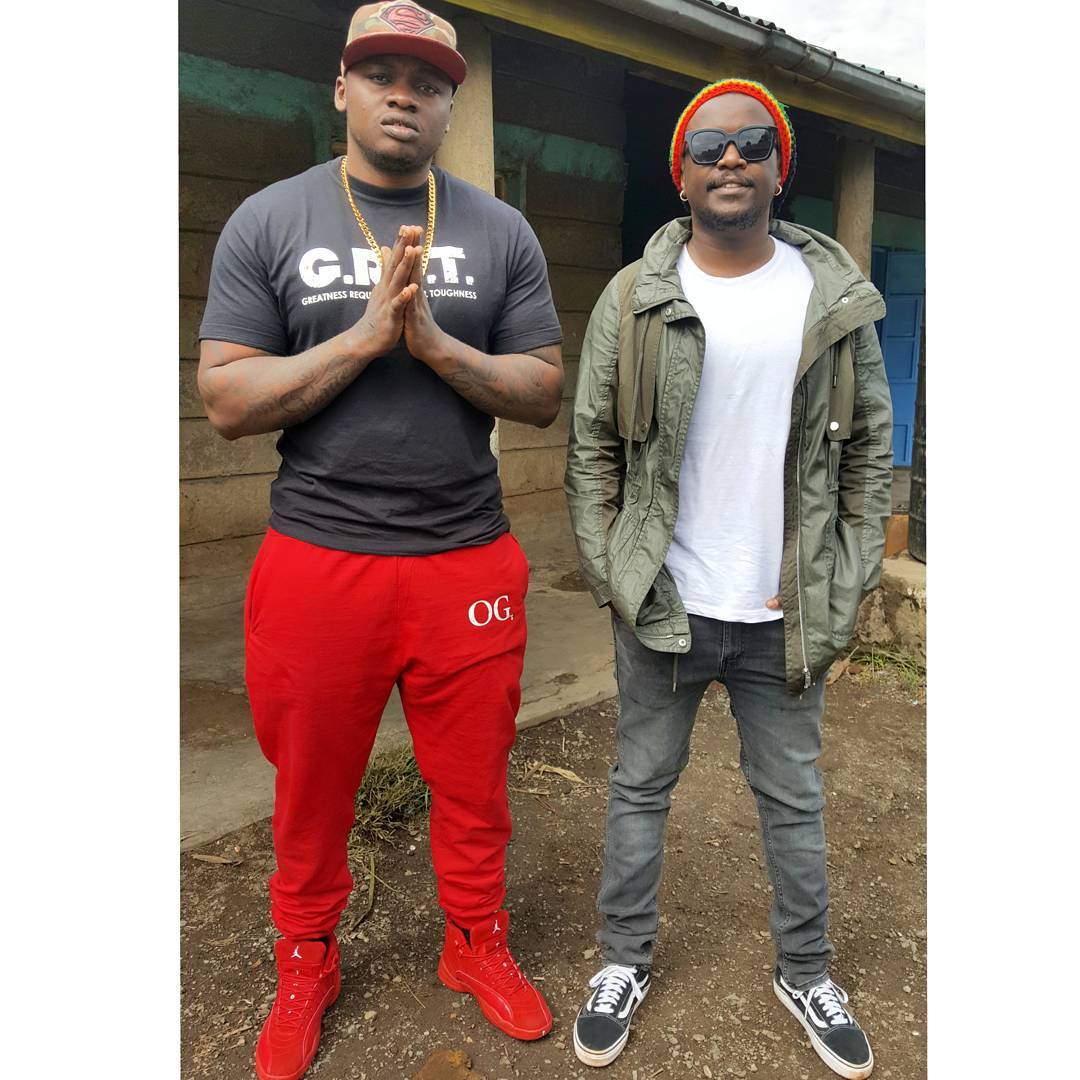 Neither Khaligraph Jones nor Nyashinski has confirmed or denied working on a project together, I hope that they do though, we will have to wait and see