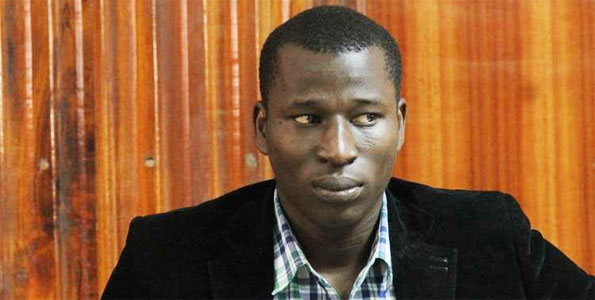 must read: 10 point guide to #BoyChildRuracioBan by Cyprian Nyakundi
President of the boychild and a fighter of rights,blogger Cyprian Nyakundi won't stop until the boy child gets what he deserves.
After calling for a total boycott on financing slay queens demands, he is now pushing for the ban on ruracios.
Cyprian Nyakundi has started a new conversation that will fast spread like a fire.He states,its a RoadMap To Ruracio (Dowry) Rates Cap Ten-Point Memorandum (Irreducible Minimums).#BoyChildRuracioBan
1. The rate we are working on, will only be applicable to women aged between 18-27.
2. Men who decide to wed women aged 28-33 will not be dictated the price. They will give the woman's family whatever they feel like.
3. Women above 33 are a burden even to their families. So the bride's family will pay the prospective groom 4 easing their burden & accepting their old daughter for marriage. While cash may not be given to the man, the bride's family will pay wedding expense.
4. Any Ruracio scheduled for 2017 will proceed as planned. But all Ruracio's as of January 1st 2018 are banned until further notice.
5. We are sampling comments from various communities and how they peg their dowry. Please continue engaging.
6. Feminists are now fear-mongering the Boy-Child with terms like "We can't do away with our traditions" . But didn't we do away with FGM?
7. Any person who attends a ruracio within the banned period will also be liable for censure.
8. Boy-Child's are advised to resist songs like "Sura Yako" by Sauti Sol, which glamorized Ruracio's, thus encouraging exploitation by family-cartels.
9. Any person who paid a hefty Ruracio, and then his wife became a malaya of Sponyo's, and Lesbo's MUST get his money refunded back by the bride's family. Non-negotiable.
10. Come-we-stay will now be a must for any couple wishing to engage in Ruracio activities. Boy-Child's won't engage in this process before having stayed under the same roof for a specified period.
Cyprian Nyakundi won't stop at nothing.