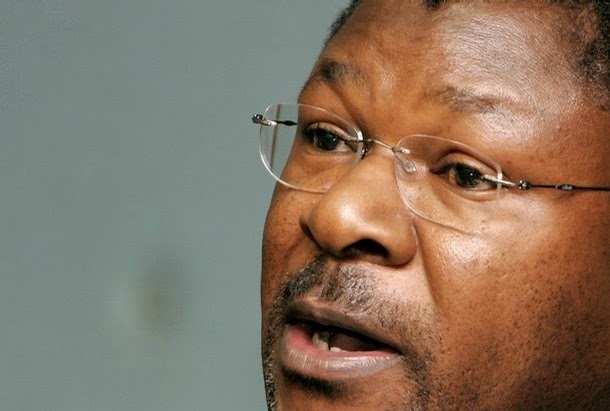 Moses Wentagula Beaten by His Wife!After He Confronted Her Over Cheating at Their Karen Home!
Senator Moses Wetangula has reported to the police that he had been assaulted by his wife after accusing her of infidelity.
In a note to Karen Divisional Criminal Investigations Officer marked "Alleged assault involving a VIP", Moses Wetangula claims that his wife, Ann Wetangula, became furious and pounced on him after he accused her of cheating, on the night of February 18 at their residence in Karen.
"At around 1830hrs, Hon Moses Wetang'ula, a resident of Mahugu Court on Karabon Road in Nairobi, also came to the station and reported having been assaulted by his wife on February 18, 2016 at around 9.30pm at their home in Karen," read the statement in
Moses Wetangula recorded the assault with the police on 21st February, just six hours after his wife Ann had also reported to Langata police station, on the same claims of being assaulted by her husband (Wetang'ula).
The senator is reported to have sustained injuries leading to small swelling on the left side of his scalp, soft tissue injuries on the chest, wrist, elbow and ankle which appeared to have been caused by a blunt object.
On the other hand, Ms  Wetangula also alleged to have sustained injuries in the head, chest, legs and hand from the assault.
Moses Wetang'ula was issued with a P3 form as a testimony for the injuries after being treated and discharged from the Karen Hospital where his wife had also been reportedly treated and discharged.
Police are currently investigating the alleged domestic brawl.
This only shows that this things happen in homes and it should not be a shock when Maendeleo ya Wanaume claims that our men are being beaten by these ruthless wives.
If someone like Moses Wetangula can be beaten yet he is a top politician? What about the normal man, especially those in marriages where the women is in control?Worse case if she is well of?
Kenyans took to social media(as always) and made jest of the situation of Moses Wetangula with this not so funny photo. Kenyans!!!