meet Camp Mulla's Taio alleged Caucasian girlfriend
Camp Mulla is back and the whole country can't wait for them to release some fresh music that we all loved them for. Camp Mulla's rapper, Taio on the other hand is all busy away from music to spend some quality time with his alleged Caucasian girlfriend called Marushka who is also an artiste in her own right plus she is a yogi too.
"Gratitude post 🙏🏾 this one goes out 2 @acidmoonrise aka TBird. I see you 👀❤✊🏾 #Real #Ones #Day #Ones #Dem #Work #And #Play #Ones #Love #Over #Lies #This #Your #Time #Queen #Shine #Shine #Shine ☉" ~ Taio captioned on the picture he put up the picture on the gram.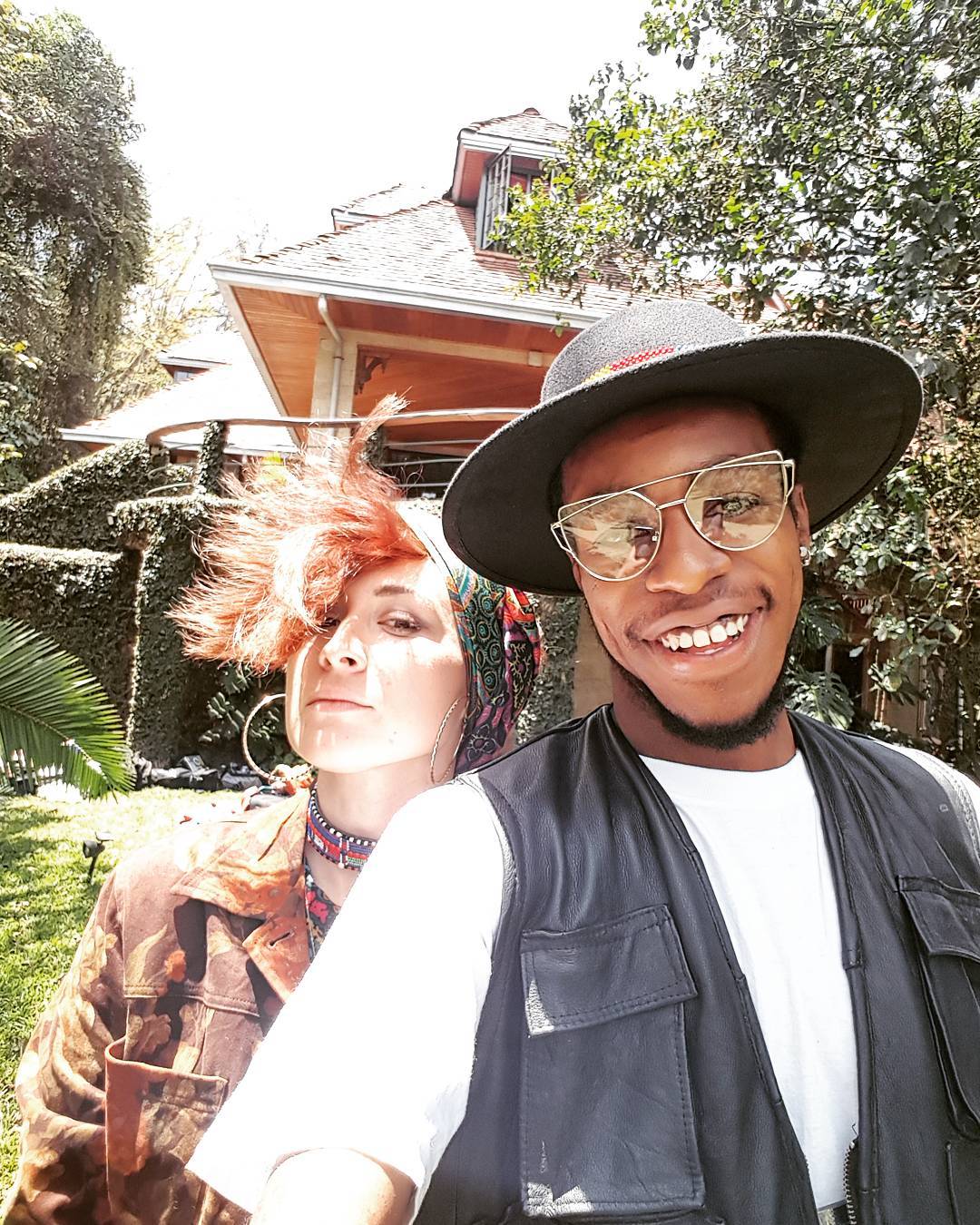 Camp Mulla are on the verge to take over the regional music industry once again now that they are back, only time will tell how far the BET Awards nominated artistes will go this time.