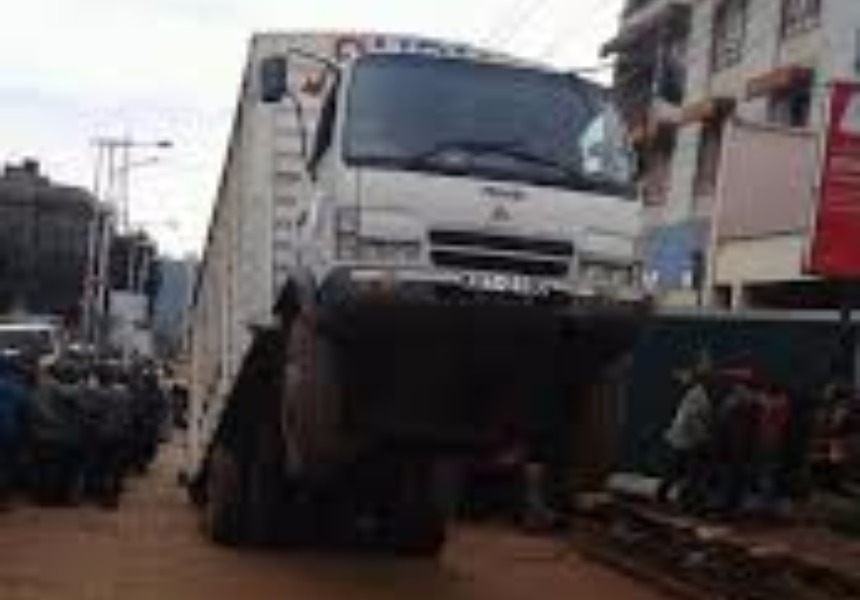 Kisii Town And Lorry Things. Witchcraft or Physics?
Over the past few days this story has really captivated many Kenyans, I included and not for the reason you may think.
In this day of camera phones and instant social media reactions manipulating an image like this would be impossible. The picture is real and how it happened is secondary to me but why it happened is my concern.
How in the name of all that is decent can Kenyans take photos of this lorry when it is in such a state. The distress it must have been going through, Where is the humanity? No one could do the right thing and just cover the lorries shame? We could see its nether regions for goodness sake.  No lorry deserves such treatment.
Physics or witchcraft? Easy physics. The lorry was not balanced with most of the weight at the back and that caused it to stand like a dog. The abuse this lorry has gone through is the real story here.
The treatment this lorry has gone through is savagery at its best, King Leopold style.  Where are all the lorry rights activists? A lorry should never be allowed to be in this state ever. Ever!