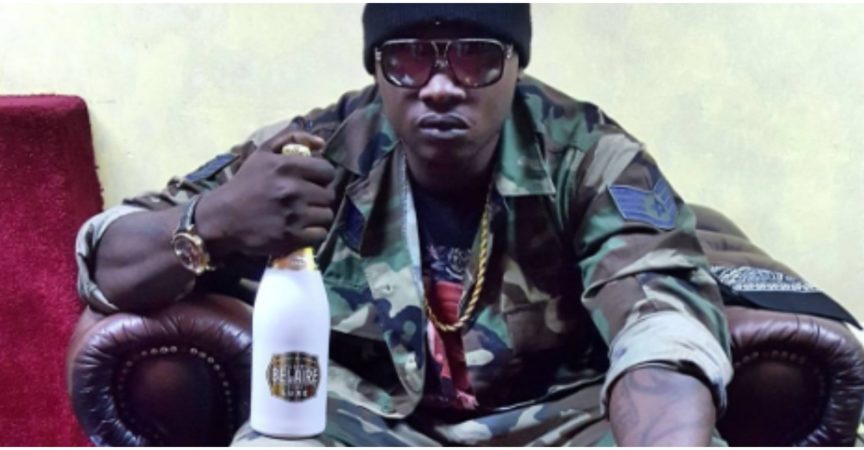 Khaligraph Jones claps back at Vera Sidika
If you ask me, I think Vera Sidika might just have opened the Pandora's box herself when she decided to attack Khaligraph Jones on her recent post on social media where she referred to Khaligraph Jones as a boy and went on to throw numerous shade aimed at Papa Jones.
Well, Khaligraph Jones took it lightly but went on to throw shade after shade aimed at Vera Sidika ofcourse subliminally not mentioning any names but you'd know who he is referring to. You just have to have a listen for yourself to find out how savage Khaligraph Jones was on the clap back.
Also read: Vera Sidika attacks Khaligraph Jones for claiming that they "bleached" together
Ukimess na OG sikufichi ni drastic
apologies to the fans
manze mi ni sarcastic
leta upuzi hapa ntakuingiza kwa casket
with your silicon a$$ na matiti za plastic
juzi ulikuwa mboch ukituizia kahawa
now you're famous off the fact that umekuwanga ukigawa
a lot of things these people don't understand
but rumor had it that this shawty used to be a man
Khaligraph I was blessed with fans
the only thing you was blessed with is breasts implants … Khaligraph Jones raps in the video
Khaligraph later on promised to drop something unexpected on Tuesday which got many of his fans waiting on Tuesday to finally be here like Christmas