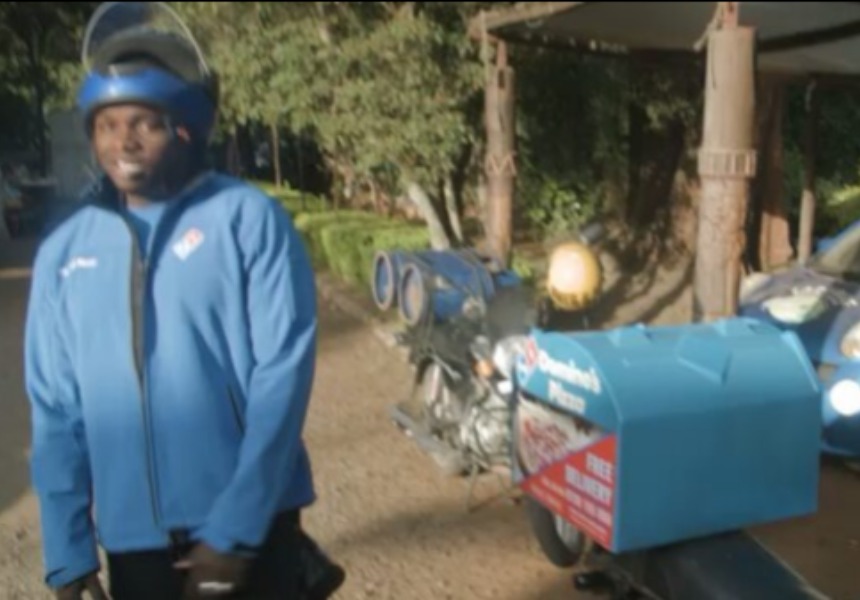 Khaligraph Jones becomes a pizza delivery guy, this is what happens
Khaligraph Jones ideally can do pretty much everything out there especially when it brings him guala, guap, the bag or money(you name it)  at the end of the day and nobody can blame him for that.
Khaligaph Jones was a secret pizza delivery guy the other day to an event that saw him perform afterwards when the revelers found out who he was after he removed his motorcycle's helmet. Revelers went berserk and the pandemonium that followed afterwards forced the rapper to perform for them and later on take selfies with them.
Here's the video of how the whole scenario took place