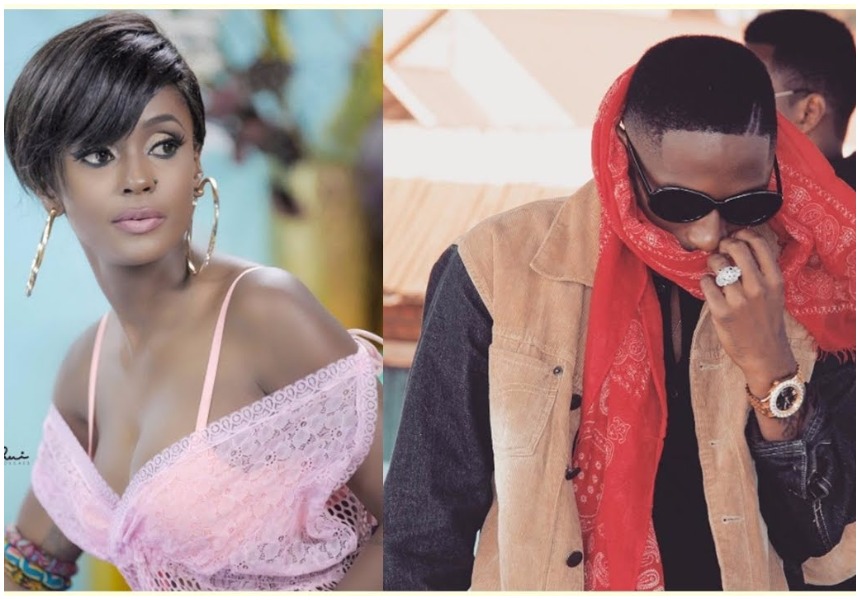 "It felt good rejecting him" Vanessa Mdee recounts moment she humiliated her ex when he publicly begged her to take him back
Vanessa Mdee broke up with her longtime sweetheart Juma Jux because of break up in communication. The Tanzanian songstress says Jux was reluctant to communicate.
"Sometimes I would send him (Jux) a text message at 6 am but he would reply at 12 noon. If the platform of sending the text was WhatsApp, I would see two blue ticks on our chat thread, which indicate the recipient of the message actually read the text and at what time he did so. Most of the instances, he read the texts a few minutes after I had sent them. Sometimes I would enquire if he had eaten, and he would give me a curt response. Such habits communicated that our relationship was undergoing a turbulent phase," Vanessa Mdee said during an interview with Dizzim Online months ago.
Vanessa Mdee was in Nairobi over the past weekend for a gig at B Club with Remy Martin. She opened up about her breakup with Juma Jux in an interview with Buzz.
The 'Kisela' hit maker says she feels no remorse for turning down her ex when he asked her for forgiveness. Juma Jux publicly asked Vanessa Mdee to take him back on stage during the Fiesta Music Festival.
"At the time it felt good because you know what, he was leveraging the fact that the fans want this more, so I was like no, nakukaushia," Vanessa Mdee said.
The singer also affirmed that public opinion won't make her take Juma Jux back. Most Tanzanians want Vanessa Mdee and Juma Jux to get back together.
"Not all, not all. I'm aware that they do like us together but they only know so much," said Vanessa Mdee.