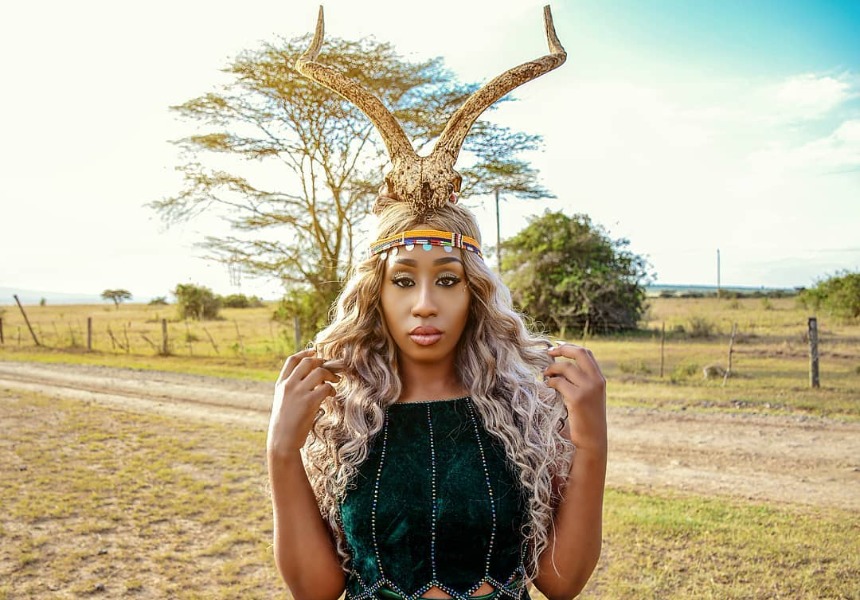 it doesn't get more African that this, Victoria Kimani the princess
Victoria Kimani the talented gorgeousness that has won the hearts of many not only locally but both regionally and internationally came home for Christmas.
"Its Christmas eve and always a reflective season for me…. Im in Nyeri ….literally my Mother's Land… Sometimes you have to look back to know how far you have come and to get more motivation to go even further. Always humbled by the silence…." ~ Victoria Kimani posted on the gram
By home I mean her maternal home in Nyeri and she made sure she savored every moment while she was there and took good photos that might as well be put up on a billboard to advertise the county of how rich the Nyeri county is.  The 'mtoto' hit maker wore African attire that made her stand out and look like a princess that you can't unsee for the rest of your life, if it's talent, Victoria got it and if it's beauty, she has lots of it that she can even give you some.
If you haven't looked at something beautiful this festive season, why don't you try looking at Victoria Kimani in these photos my fren