"If I end my marriage with Zari I will make it public" Diamond confirms his marriage is still intact
Zari failed to attend Diamond's 28th birthday which was held in Dar es Salaam on Monday October 2nd. Two days later the mother of five 'deleted' Diamond from her life.
Zari cleaned her Instagram and other social media accounts of all pictures of Diamond her with. On top of deleting pictures in which she posed with him, Zari has also blocked her husband on all social media platforms.
The move was interpreted as the end of Diamond's marriage with Zari. This thought appears to hold water since Zari is currently in South Africa concentrating on managing late Ivan Ssemwanga's Brooklyn College and other property, and raising her five children while Diamond stays alone in Dar.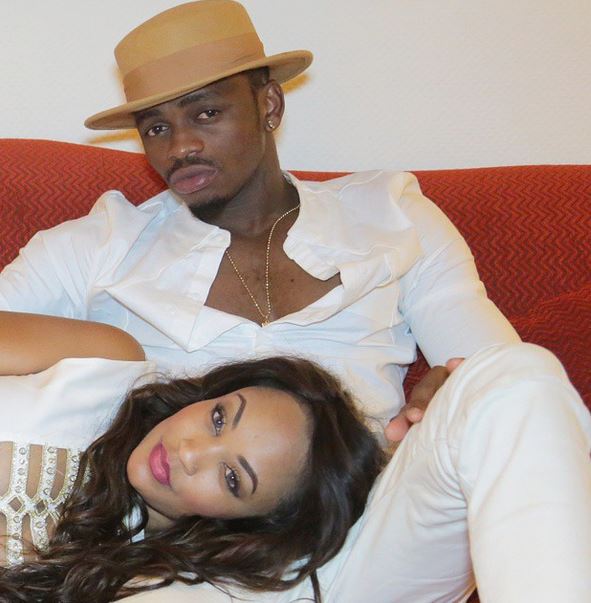 Diamond has however dismissed claims his relationship with Zari had hit rock bottom. The Tanzanian superstar stated that he would personally announce in the event that the separation/end of relationship happens.
The 'Hallelujah' hit maker further begged to be left alone, he dismissed all sorts of rumors claiming he was fooling around with other women.
"Mara Diamond Kamla Huyu, mara sjui naskia anatembea na Huyu, Mara Ooh sjui inasemakana juzi alikuwa na Huyu…Yani kila Ukiamka limezuka jipya, Utazani yangu ina Sukari au Nakojoa dhahabu😏…..Hebu Niacheni kidogo, niko Busy nahangaika kuipeleka Bongo fleva yetu Duniani…. Sijamkaza yoyote, na Sina Mahusiano na Yoyote anaetajwa, na Siku pia Nikimaliza Mahusiano yangu na Alie South na nikawa na Mwengine na ikifikia kuliweka wazi ntaliweka wazi Mwenyewe, Maana hakuna kitachonizuia… ndio kwanza nna miaka 28, Sijaoa na Hata nikioa Naruhusiwa niwe na wake Wanne PERIOD!!!…." Wrote a distraught Diamond.